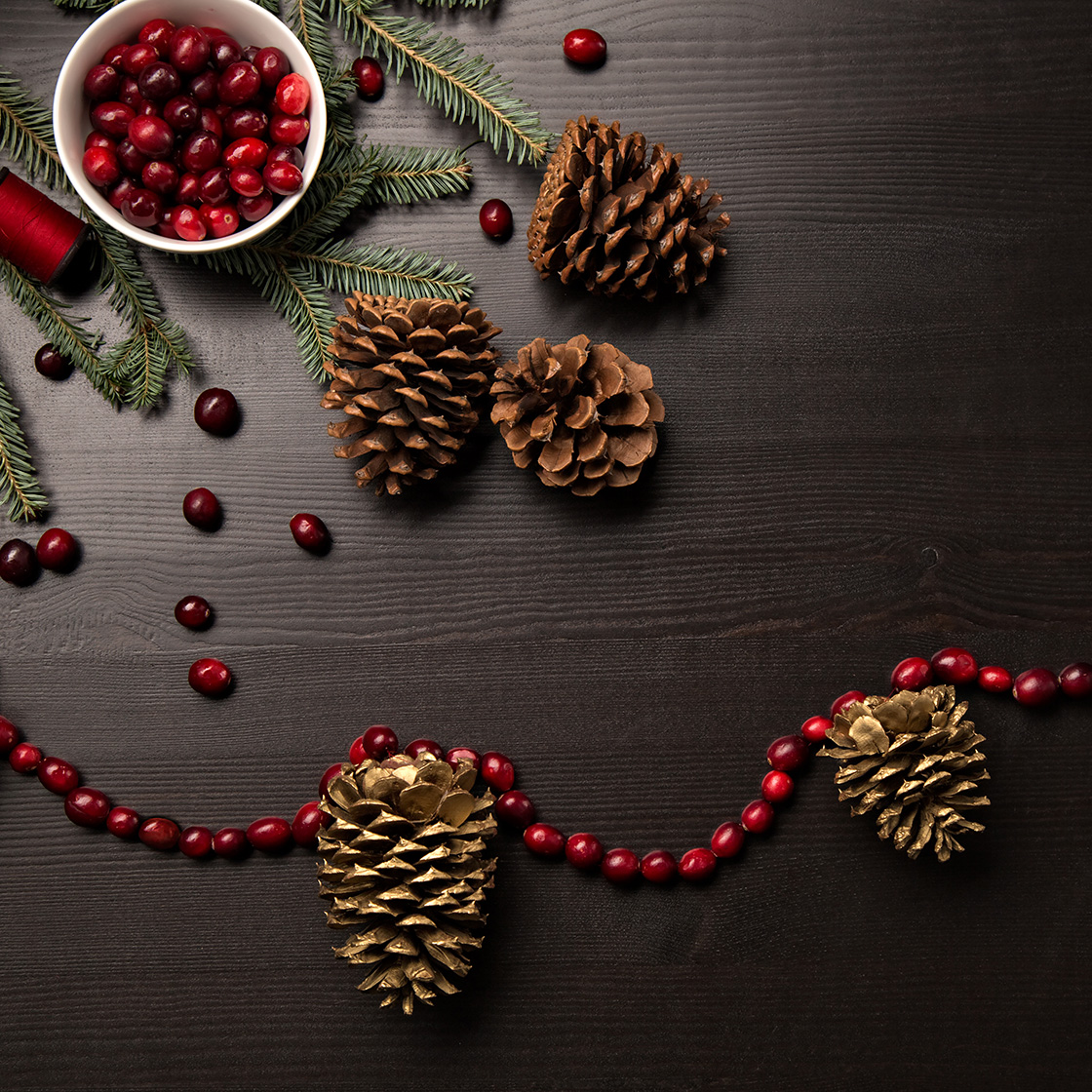 There's No Place Like Home for the Holidays
String Up the Season
String Up the Season
Festively fun and simple, this cranberry pinecone garland will look wonderful no matter where you hang it. And, for extra holiday cheer, use scented pinecones to bring a delightful aroma into your home all season long!
Materials
Natural or store-bought pinecones
Spray paint (gold or silver), optional
Whole cranberries
Needle
Waxed floss/string
Shellac
Felt
Hot glue gun and glue
If desired, spray the pinecones with a thin coat of spray paint.
Allow the pinecones to dry, and, in the meantime, use a needle and waxed floss or string to string up the cranberries. Leave enough space in between each for a pinecone. Spray over the berries with shellac to preserve them.
Secure the pinecones to the string of cranberries by placing a piece of felt on the top of each pinecone, with the string underneath, and securing with hot glue.
Make your home fun and festive with this homemade garland, and don't forget to take a photo of your decor to share on Facebook or Instagram with the hashtag #ALMcreate. For more ways to get crafty this season, visit americanlifestylemag.com/holidays.
Up Next:
Butter Whirls & Chocolate Twirls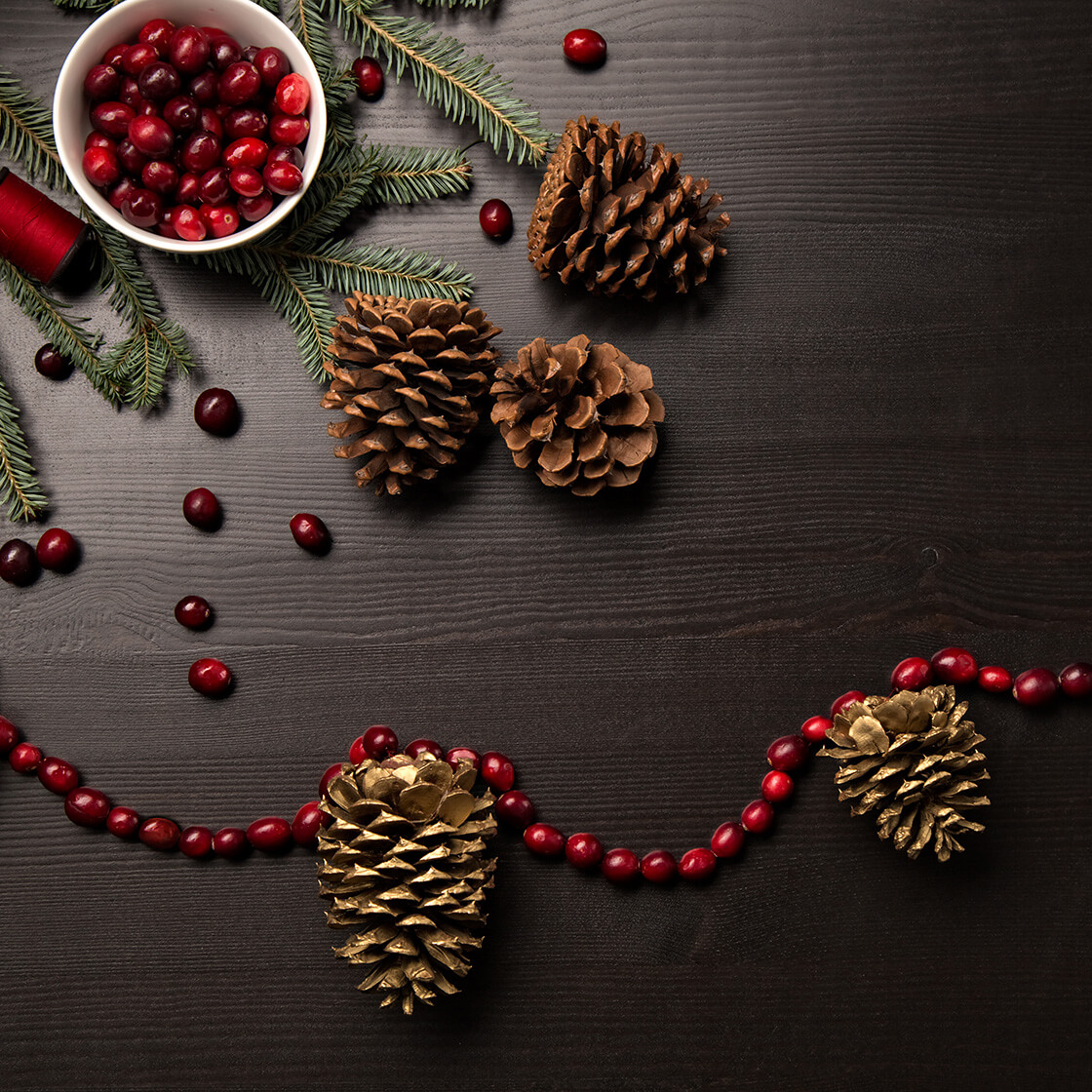 Posted in How-To, Issue 86 Vol 2 on Sep 26, 2017