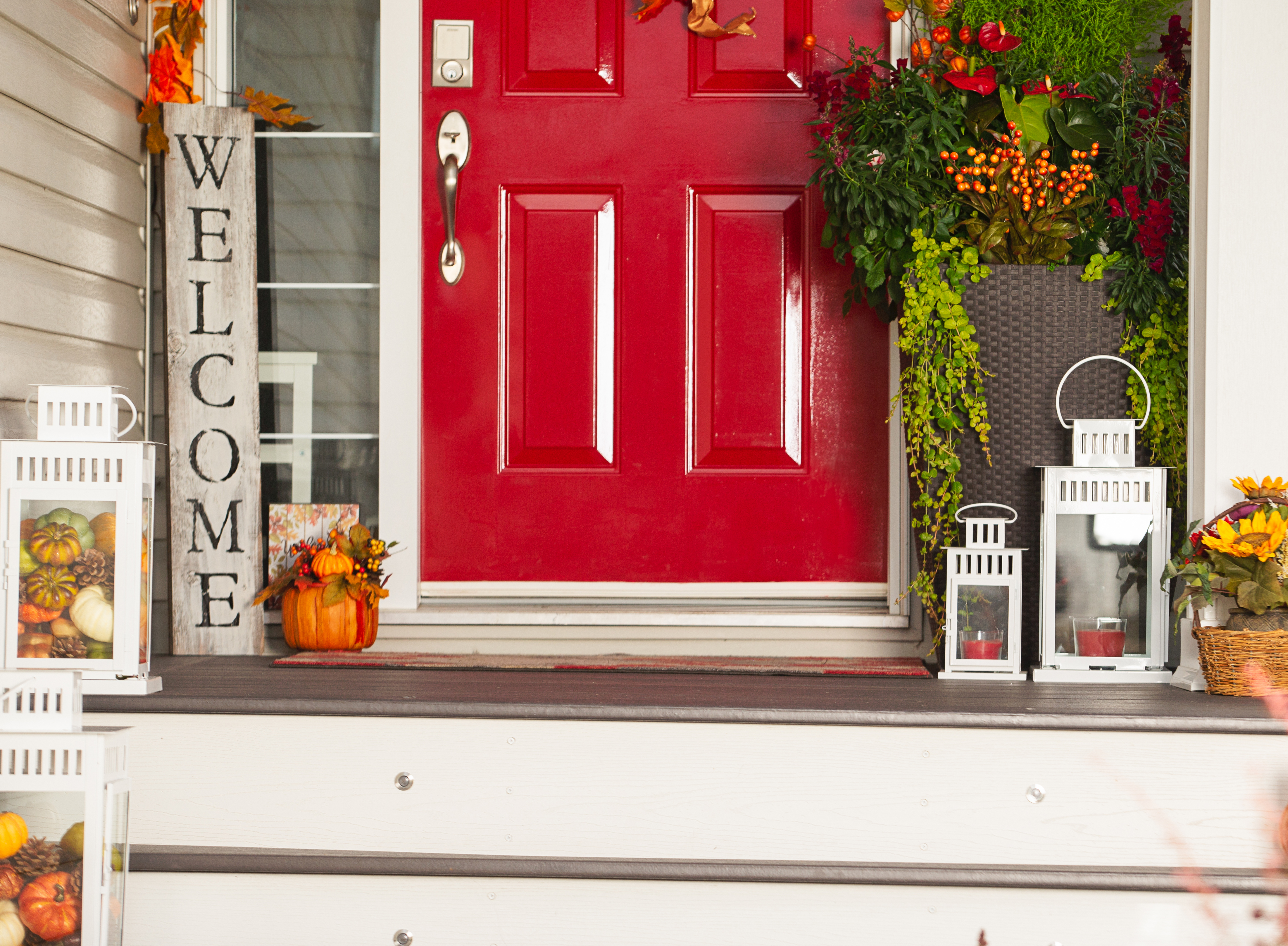 Gearing Up for Fall
Perfect Your Porch
The entryway of your home can make a big statement, and autumn is one of the best times to add finishing touches to make it really stand out. You can easily improve your curb appeal by following some of these easy tips and tricks for fall.


A new coat of paint.
Whether you want to go all in and paint your entire door or just the doorframe, painting is one of the most simple and cost effective ways to give an area a completely new look. Vibrant colors like reds, yellows, and blues stand out best against neutral houses, but soft browns and creams can also add a polished look.

Think outside the box.
Plain pumpkins, rustic wood, and foliage provide a nice classic look for fall, but if you're looking to mix it up, think about utilizing these items in new ways. Pumpkins can be painted for a totally different effect, and you can incorporate unexpected colors into the mix with decorative tables, lighting, and planters.

A heartfelt welcome.
Your home should feel instantly inviting and cozy for fall, and a decorative doormat or personalized house numbers can do just that. No matter your personal style, giving your home either of these upgrades says a lot about what the rest of your home has to offer.

Frame it.
Seasonal plants and shrubs around your porch and entryway can add a lot of color and personality, acting as a frame around the space. Just be sure to keep foliage trimmed back and clean throughout the season as leaves begin to fall.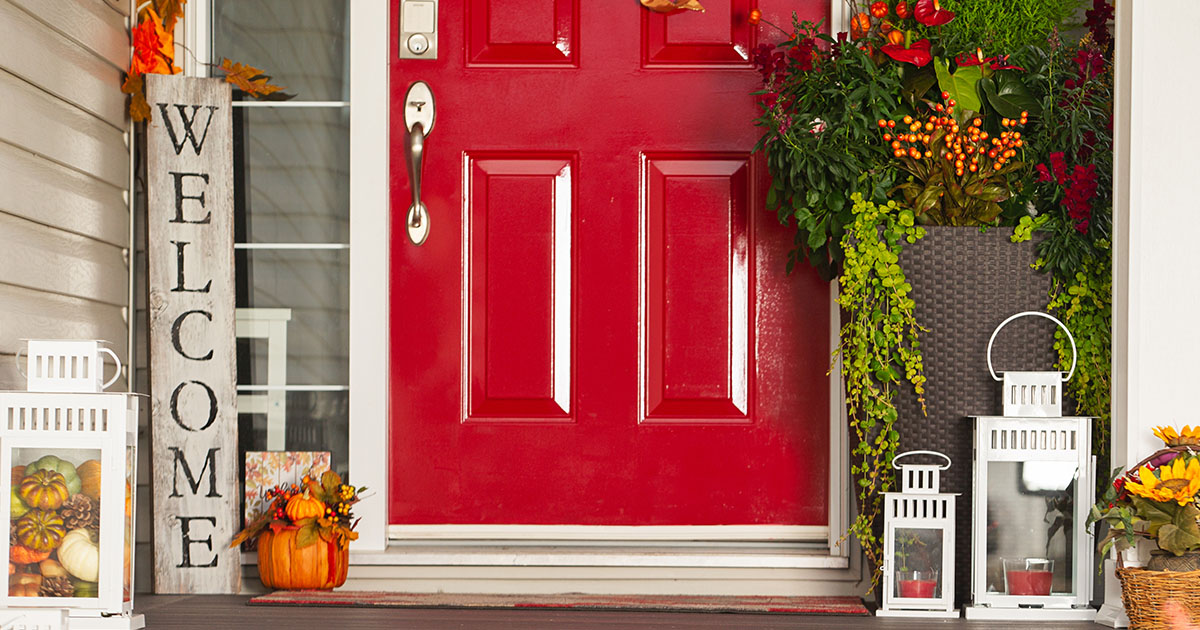 Posted in September 2019 on Aug 02, 2019