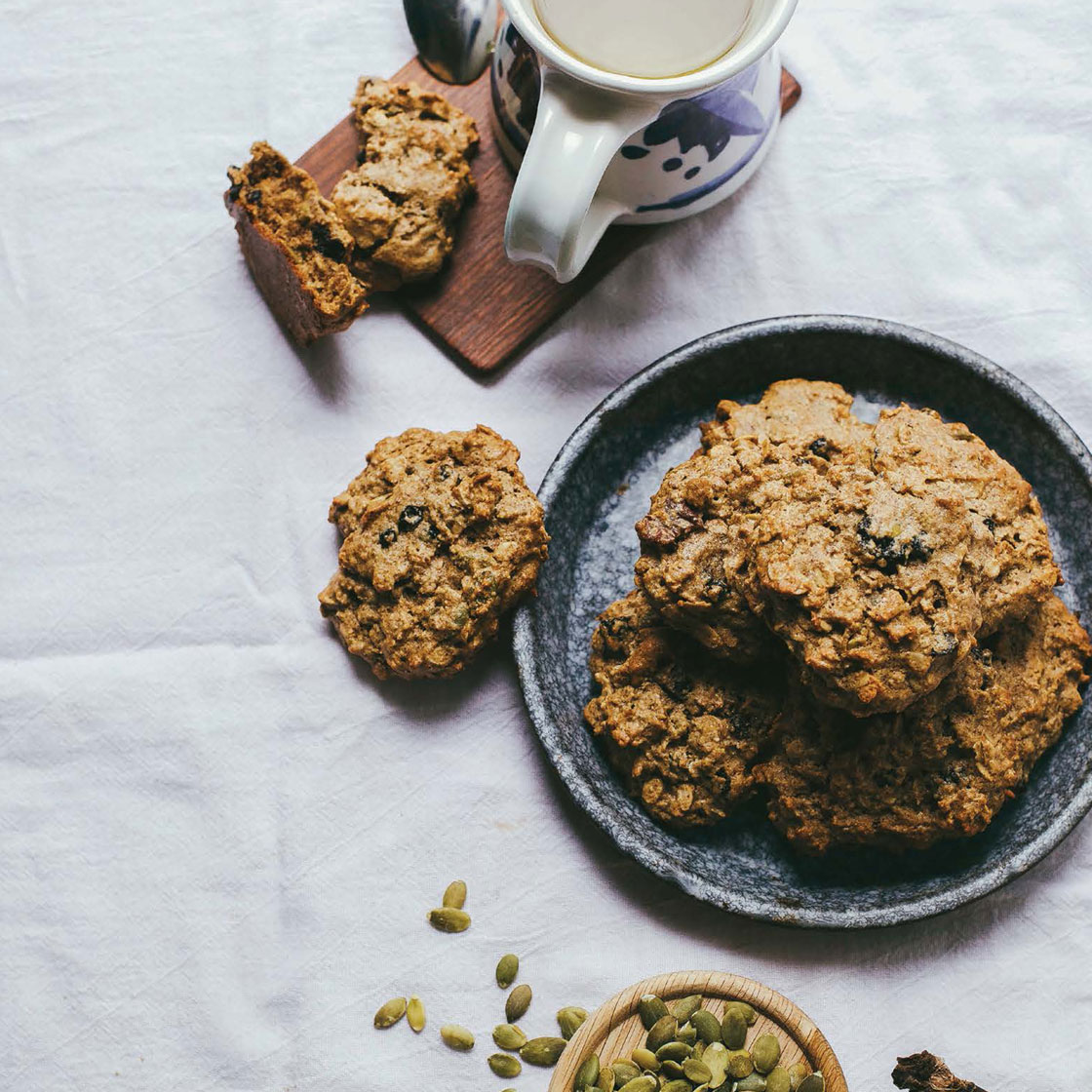 Plants on the Menu
Cookies for Breakfast
Most mornings I wake up early enough to sit down and enjoy my breakfast at home while I read the news. On those odd days when I find myself flying out the door, these cookies work nicely. They're just sweet enough to feel like a treat and quite good when dunked into hot coffee. The outer part of the cookie has a nice crispness while the inner cookie is similar to a hearty, whole-grain muffin—specifically the top part of the muffin, which everyone knows is the best part.
Ingredients
1¼ cups certified gluten-free rolled oats (not quick-cooking)
1 teaspoon ground cinnamon
½ teaspoon baking soda
½ teaspoon fine sea salt
½ cup almond flour
¼ cup brown rice flour
½ cup mashed ripe banana (about 1 large banana)
½ cup smooth almond butter, stirred
3 tablespoons pure maple syrup
2 tablespoons ground flaxseed
3 tablespoons liquid virgin coconut oil
1 teaspoon pure vanilla extract
1 cup add-ins of your choice (I like a mix of dried blueberries, pumpkin seeds, and chopped walnuts)
Print Recipe
Preheat the oven to 350°F. Line a baking sheet with parchment paper and set aside.
In a large bowl, stir together the rolled oats, cinnamon, baking soda, sea salt, almond flour, and brown rice flour until combined.
In the bowl of a food processor, combine the mashed banana, almond butter, maple syrup, ground flaxseed, coconut oil, and vanilla. Process on high until the mixture is smooth.
Scrape the almond butter mixture into the large bowl with the oats and flour mixture. Throw your add-ins into the bowl. Stir the mixture with a spatula until you have a unified and very stiff cookie dough.
Drop 2 tablespoons of dough per cookie onto the prepared baking sheet. Flatten each mound of dough with the palm of your hand. Slide the baking sheet into the oven and bake until lightly golden brown, about 15 to 17 minutes. Cool cookies completely before storing in an airtight container. These will last on the counter for 5 days. You can also wrap each cookie individually with plastic wrap and freeze them. I place all the wrapped cookies in a resealable bag and defrost them as needed.
MAKES 12 COOKIES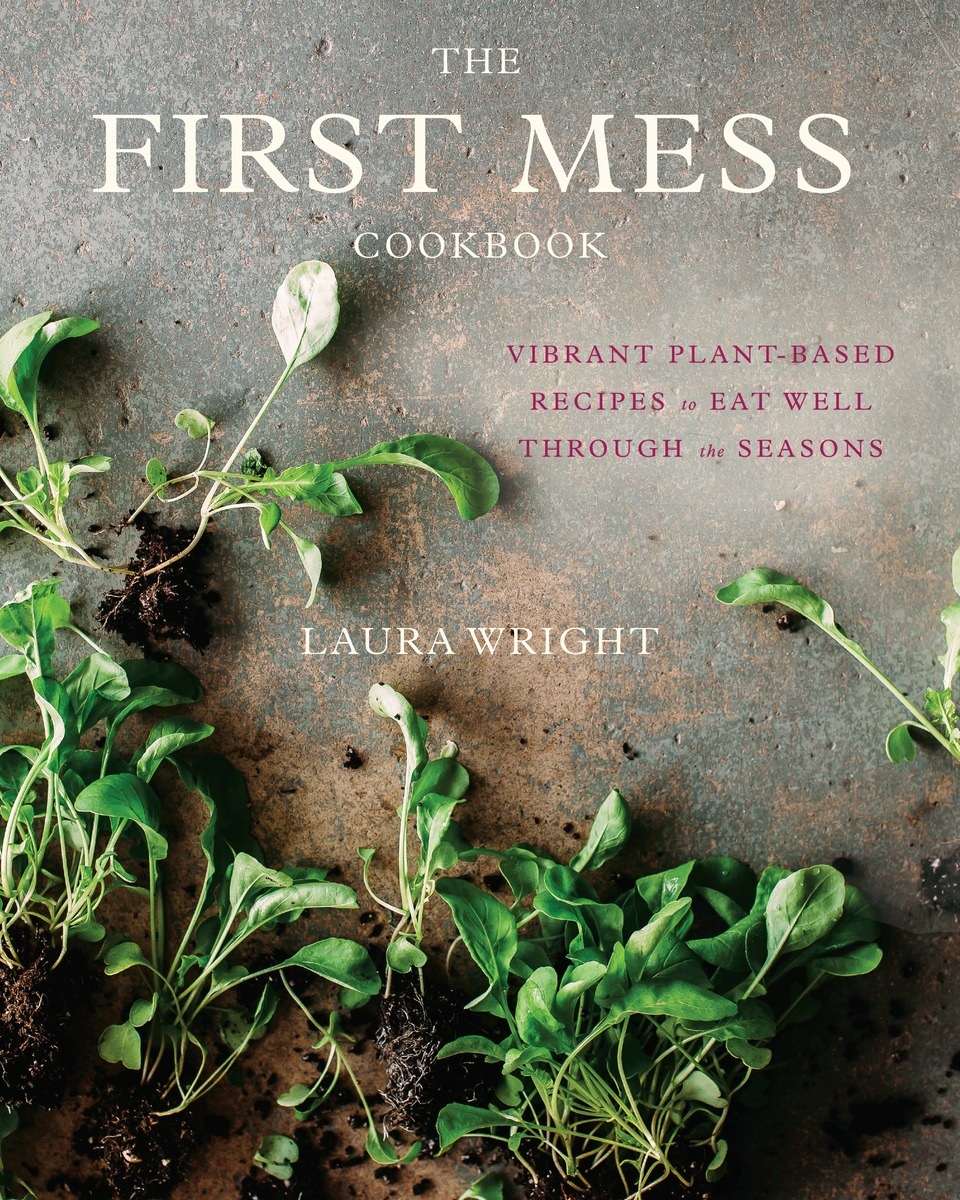 Reprinted from The First Mess Cookbook by arrangement with Avery Books, a member of Penguin Group (USA) LLC, A Penguin Random House Company. Copyright © 2017, Laura Wright.
Up Next:
Celebrating America's
Best Blooms
Share this recipe with friends and family to prove that, yes, cookies can be breakfast.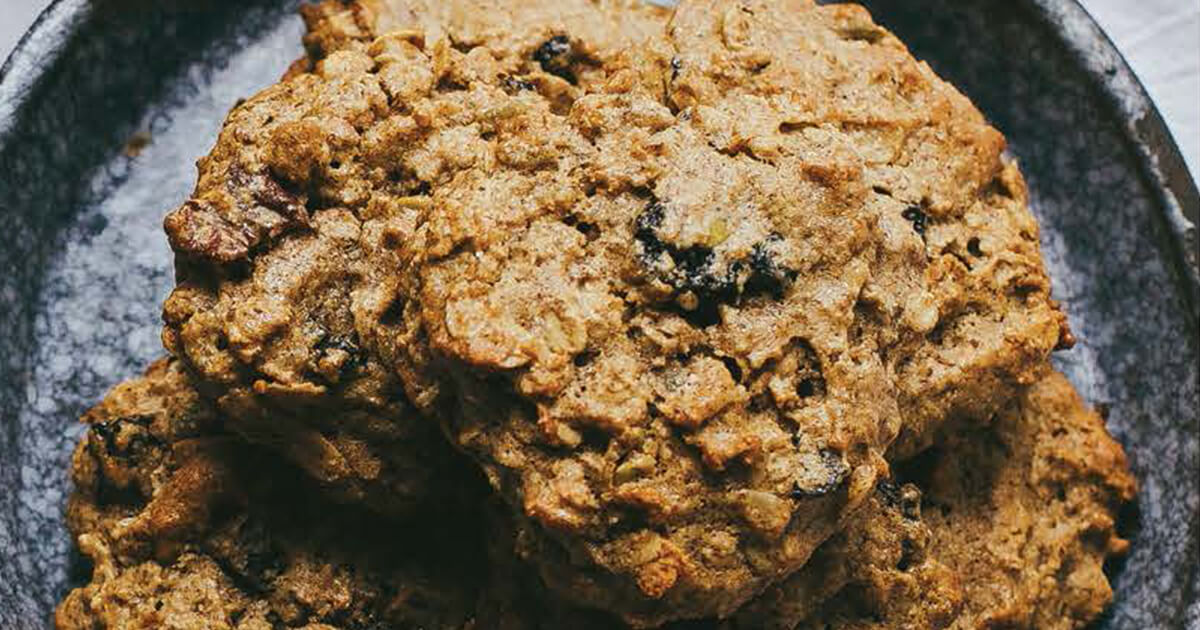 Posted in March 2018, Recipe on Jan 04, 2018