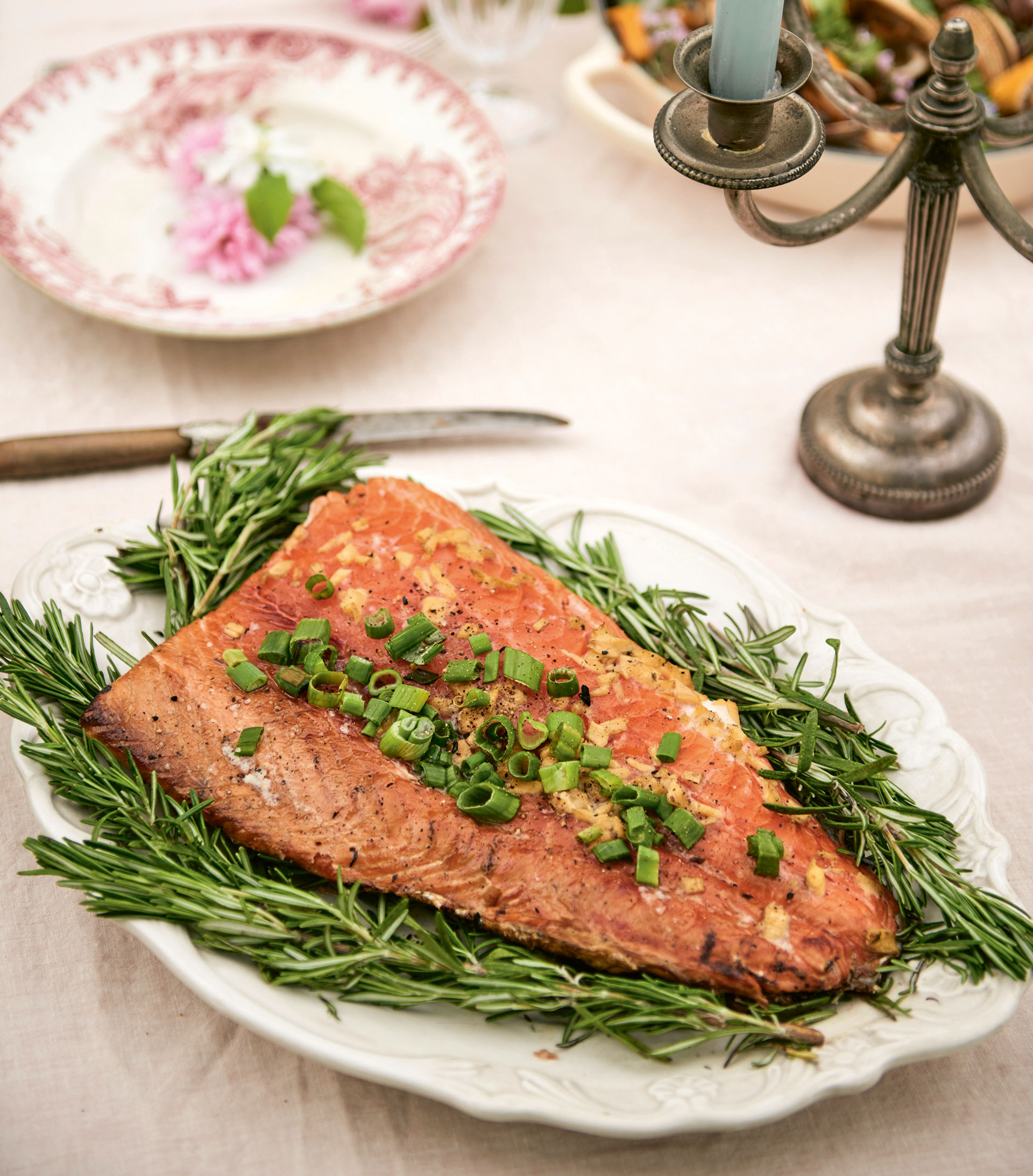 Flavorful French Fare
Grilled Cedar-Plank Salmon
Grapes grow abundantly in my Maltese mother's garden. When I open the bedroom window, I can almost grab the plump fruits dangling from the vines, their skin stretched and ready to burst. Spoiled with lots of sun, they ripen quickly on the archipelago, and as September nears, it's time to snip them off their branches and turn them into a fruity tart. I use store-bought puff pastry for this recipe; it's a convenient solution if you're looking for a quick yet impressive picnic treat.
Serves 6–7
Ingredients:
2 food-grade cedar planks for grilling
2 tbsp. extra-virgin olive oil
2 tbsp. granulated cane sugar
2 tbsp. soy sauce
2 tbsp. minced fresh ginger
2¾ lb. salmon fillets, preferably organic or wild-caught, skin on
3 scallions, thinly sliced
Fleur de sel (sea salt)
Freshly ground pepper
Print Recipe
Instructions:
Soak the cedar planks in water for at least 1 hour, keeping them submerged.
In a bowl, combine the olive oil, sugar, soy sauce, and ginger to make a glaze.
Prepare your grill for direct cooking over medium heat. Brush the glaze evenly over the salmon.
Set the soaked planks on the grill for a few minutes, until they begin to smoke, adding water if they seem too dry. Place the salmon fillets skin side down on the planks, sprinkle with fleur de sel, and close the lid of the grill. Cook for 15–20 minutes, checking often, until the salmon is done to your liking. If necessary, cook for an additional 10 minutes or so.
Place the salmon on a serving plate, sprinkle with the scallions, and season with pepper. Serve immediately.
Share this tasty, smoky seafood dish with friends and family.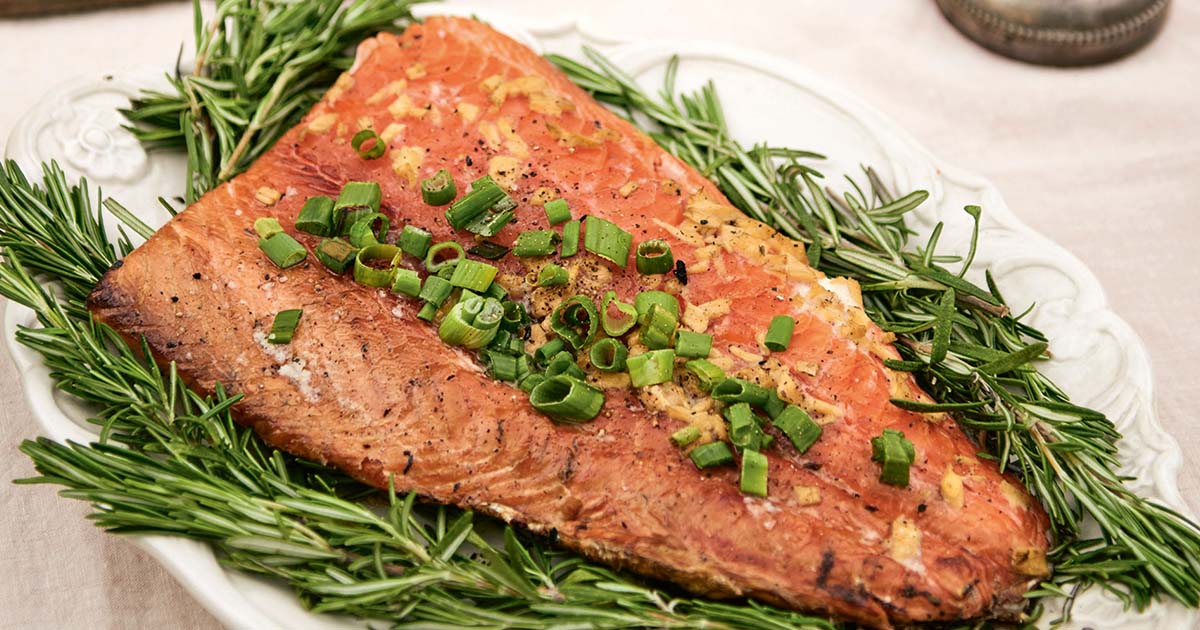 Posted in September 2021 on Jun 01, 2021