Holiday House
Designing for a Cure
Some people are born artists. They sing, or dance, or paint, and yearn to make the beautiful images in their minds come to life. Not all of us have this gift, but for those who do, it seems that even from an early age there is no choice but to pursue the path of innovation and creativity that they are called to. Iris Dankner is an artist—in mind, body, and spirit. As the middle child of three, raised in a household she describes as the spitting image of the world of Betty and Don Draper, Dankner's free-spirited nature was always encouraged—even if it was a rebellion against the midcentury suburban life which she was brought up in on Long Island, New York.
In fact, when other girls her age were required to take typing classes in preparation for secretarial careers, Dankner protested. "I was adamant that I was not going to be a secretary. I don't need to learn how to type," Dankner remembers. "I even took Spanish to anger my mother, who was a French professor. And I regret that, but those are the things I did then. I was the creative little quirky child."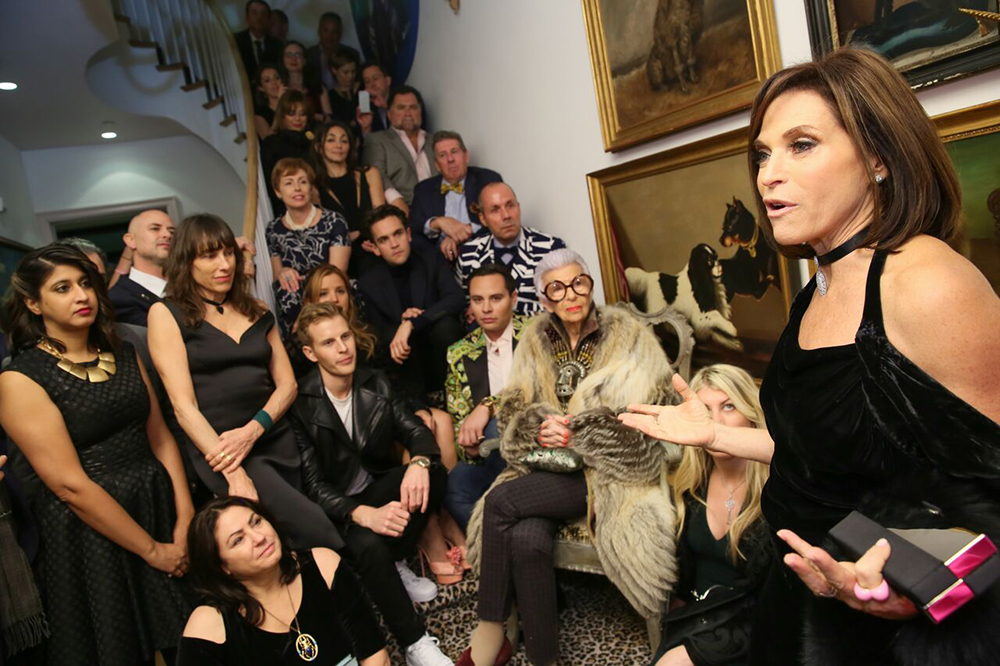 Iris Dankner (right) speaks to assembled Holiday House designers and press at the opening night of Holiday House 2016. (Photo credit: BFA)
Dankner continued her artistic pursuits at Carnegie Mellon University, where she earned a fine arts degree, followed by a position as a freelance designer with the department store Lord & Taylor. Before the age of computerization, Dankner was responsible for making sure that every ad that left the store for publication had the Lord & Taylor signature on it—the same signature that has since made its way onto every product and storefront of the company. "I worked there before there were computers, and we had forty-seven stores," Dankner admits. "Every single night, every single ad needed a logo on it, so I worked with the artists to put the Lord & Taylor logo—my signature—on those ads."
Just as Dankner was beginning to find more work in the design industry, a mass was discovered at her first routine mammogram.
After working with the company for thirteen years, Dankner left to focus on raising her family, but as her two daughters got older, she began to take an interest in decorating. She found a passion for figuring out the ideal color palette for each room and the style of furniture that best matched her personality—and friends and family took notice. Dankner had discovered a true calling and a second career opportunity, and she even chose to return to school at the New York School of Interior Design, though she ultimately did not complete her degree.
Just as Dankner was beginning to find more work in the design industry, a mass was discovered at her first routine mammogram; she would later be told the mass was cancerous. "It was early detection that saved my life," Dankner urges. "Through that whole period of time, through my treatments and my surgeries, my inspiration and my strength came from looking at my two little girls."
The journey Dankner has been on since her diagnosis began with her forming a team for the Race for the Cure. The group, aptly named Iris' Bosom Buddies, managed to grow tremendously in just a few short years—from four team members to more than one hundred members in 2001. Her efforts for the race became a springboard for founding her own event with her daughters called Tickled Pink. The fashion show, backed by designer Diane von Furstenberg, became a huge success for survivors and their children who finally had an outlet to come together.
When Tickled Pink came to an end after eight years, Dankner noticed a glaring lack of breast-cancer-related charity events in her own industry—and decided that there was something she could do to combine her passions. Dankner's largest (and certainly most successful) event was born—Holiday House NYC, which has been going strong since its founding in 2008. The event, which is now sponsored by the Breast Cancer Research Foundation, became the first designer show house in New York to benefit breast cancer research, and although Dankner admits the event's beginnings were touch and go, Holiday House has grown more than she could have ever imagined.
For the first few years of the showcase, Dankner said she reached out to her colleagues in the design community, sometimes begging them to participate. Nowadays things are quite different, as the event brings countless A-list and up-and-coming designers pleading for the opportunity to show off their best work. When choosing which designers will be a part of the showcase, Dankner looks for a combination of raw talent and style, and she attempts to highlight as diverse a bunch as possible—something that's noticeable in the variety of colors, textures, and overall impression of each room.
Holiday House 2016 was a particularly exciting year, with fashion icon and fellow Iris, Iris Apfel, serving as honorary event chair. The event also moved from its former Upper East Side address at Sixty-Third and Park Avenue to the newly renovated SoHo Mansions—sparking a search for a young and eclectic team of designers. "I thought it was important not to go the traditional route, but to follow the vibe," Dankner says. "It's a little bit edgier, and you can see all the designers were very edgy."
The 2016 team managed to accomplish the unbelievable feat of fully designing two five-story mansions from top to bottom in just nine days—with each room more mesmerizing and inspired than the last. Some of the top designers in the world led the showcase, including artist Bradley Theodore, the fashion guru behind musician Lady Gaga—whose imaginative rendering of Apfel hangs in the foyer of the house. Other featured pieces included the work of world-famous fashion designer Brandon Maxwell, interior designer Harry Heissmann, and the luxury outdoor design firm Couture Outdoor.
The hard work of all thirty designers paid off immensely, as the 2016 opening-night event brought in some of the biggest names Holiday House has ever seen, including Martha Stewart and Nicky Hilton. And Dankner has plans to make the event even bigger in years to come.
In addition to the New York showcase, the event will travel across the pond for the first time. Opening in November, the latest installment of Holiday House is uniting an extensive list of English designers to redesign a set of two townhomes in London.
"I've been to London a few times to do my due diligence, and there's nothing like this there," Dankner says. With 2017 being the tenth anniversary of the showcase, Dankner also notes that the New York City event will be more special than ever before—with more big-name designers, ambitious designs, and more money raised to help support breast cancer research.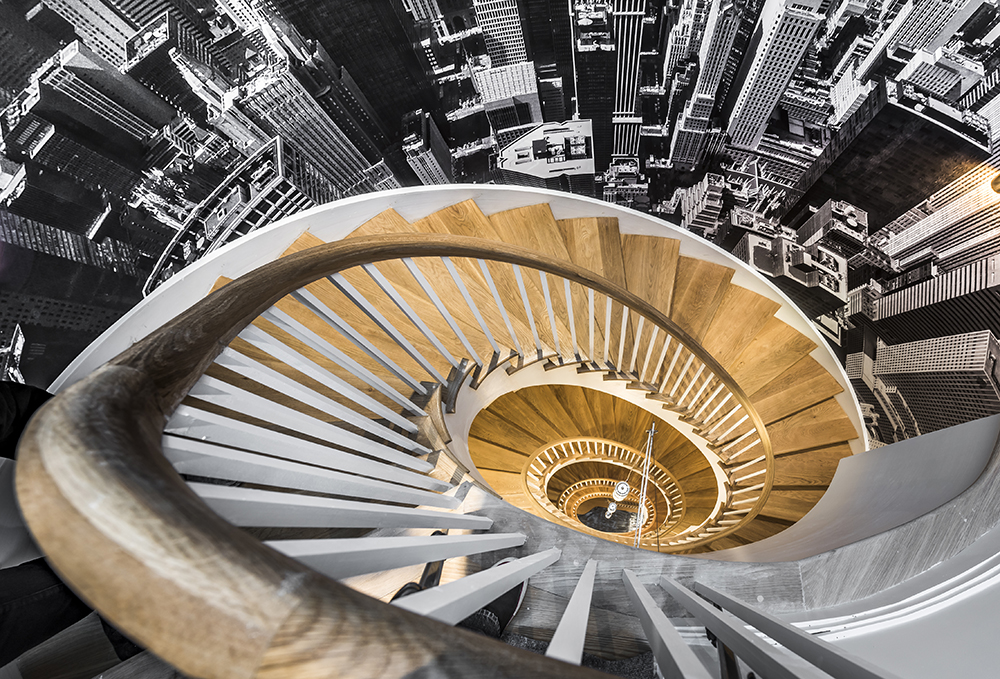 To learn more about past and future Holiday House events, as well as information about how to visit both locations this coming season, visit holidayhousenyc.com.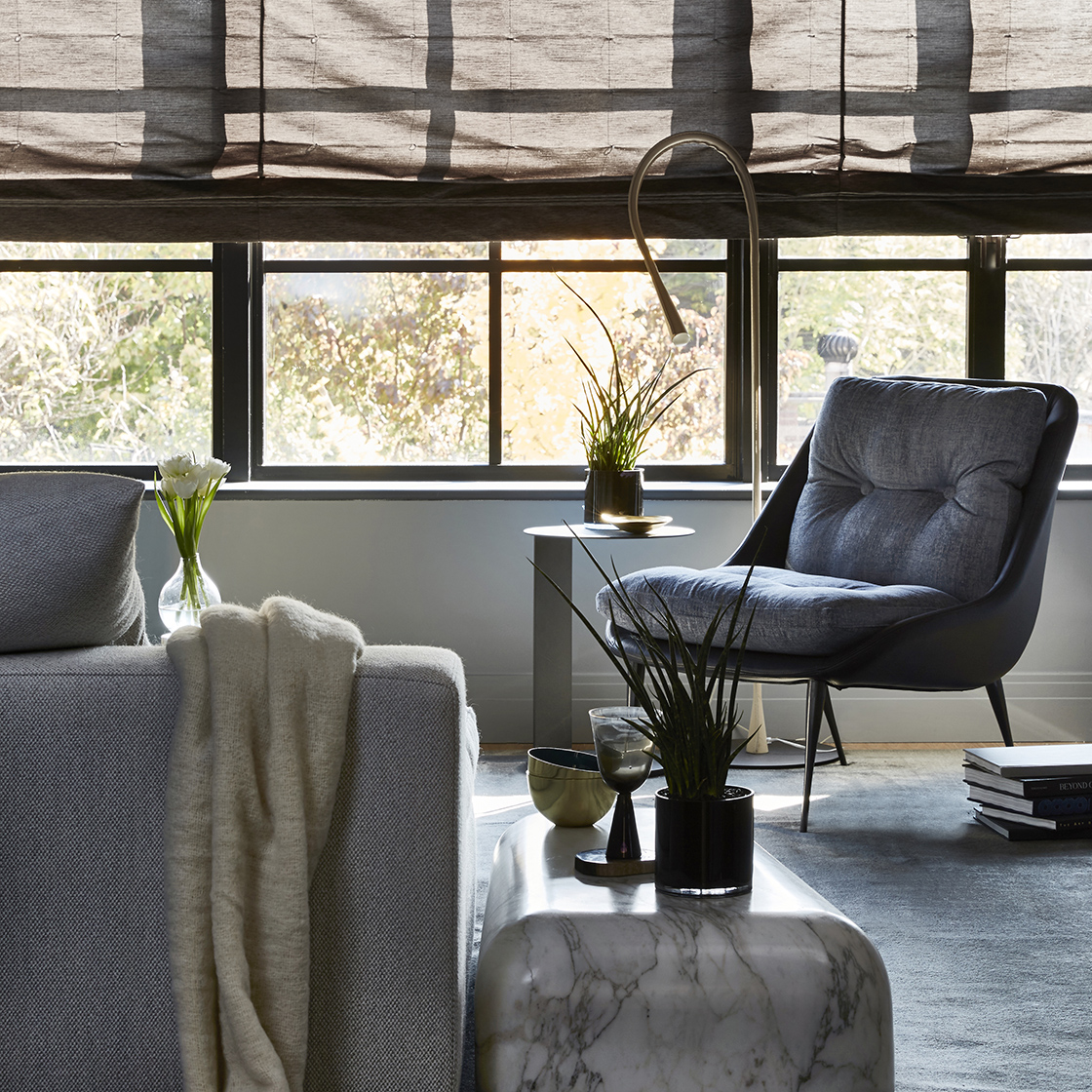 Posted in ~~Annotated, Article, Issue 85 Vol 2 on Aug 02, 2017