A Walk in the (Water) Park
Making a Splash
The United States is known for its ingenuity, so it's no surprise that it's been at the forefront of many engineering marvels, including water parks. Today, there are over 1,000 water parks in America, but we've come a long way since the first attraction almost a century ago.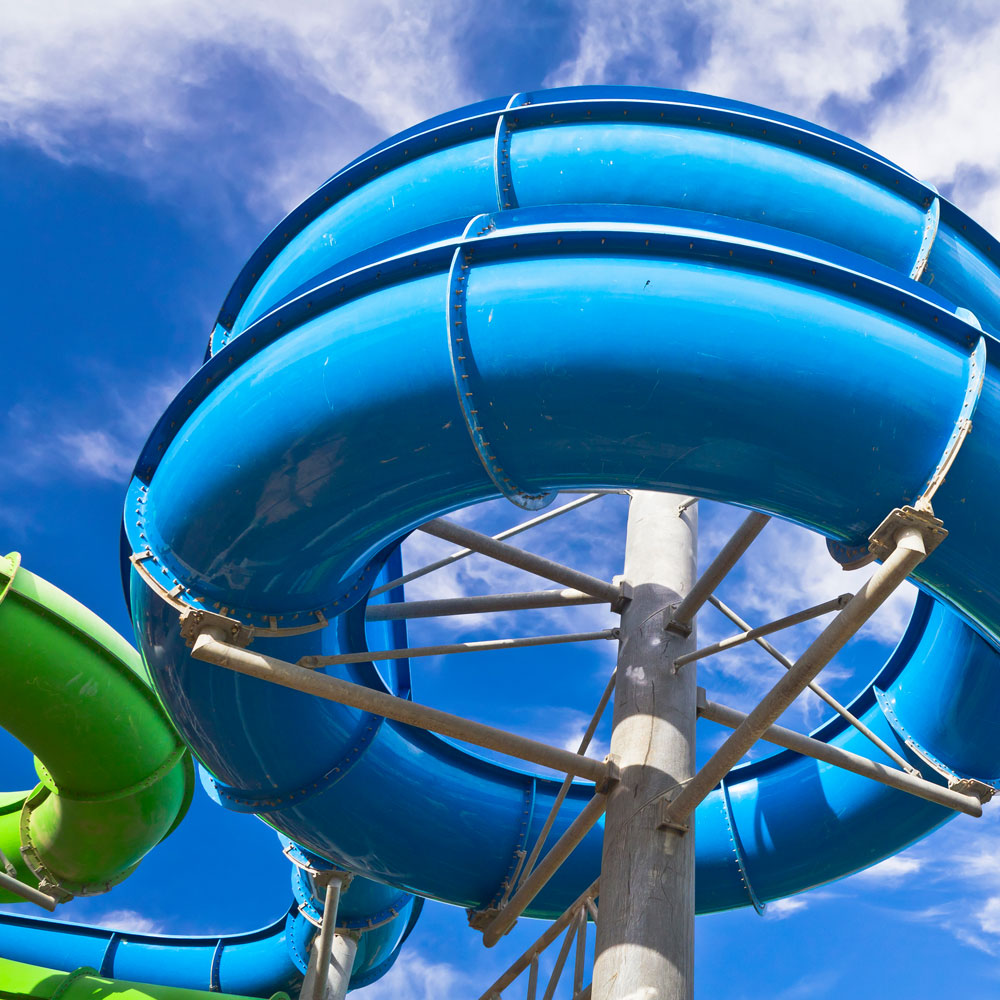 When did this craze begin? Arguably, it started way back before the Great Depression. In 1923, Minnesota resident Herbert Sellner created the first waterslide. Dubbed the Water-Toboggan Slide, this wooden apparatus allowed kids to take their sleds to the top and fly down and out horizontally across the water. (Sellner wasn't done creating exhilarating fun: a few years later, he invented the Tilt-A-Whirl.)
Almost a half century later, a desert-based city made water park history halfway across the country. Tempe, Arizona's Big Surf opened in 1969, and among its rides was the nation's first wave pool, Waikiki Beach.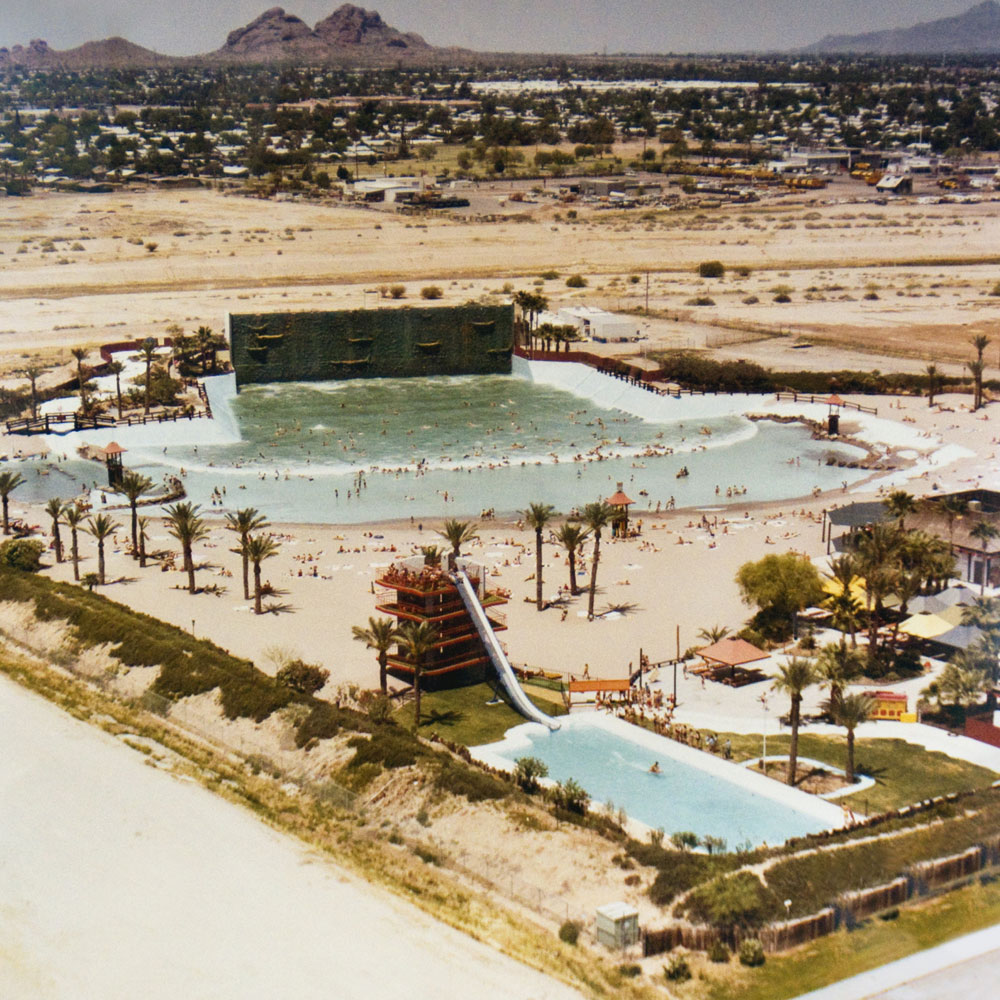 Big Surf
Later in the decade, America's first large-scale national water park opened. Wet 'n Wild Orlando, the brainchild of SeaWorld founder George Millay, opened in 1977 and featured fewer than ten rides. Despite a rough start, the park eventually became quite popular—it was the most visited water park in America through the end of the twentieth century.
Another notable park, the Water Park of America, opened in 2006. Located near the Mall of America in Bloomington, Minnesota, it was attached to the Radisson Hotel, and it featured a slide tower, from which several different slides originated, and the country's largest indoor waterslide. Water Park of America transitioned to a Great Wolf Lodge property, which reopened in 2018.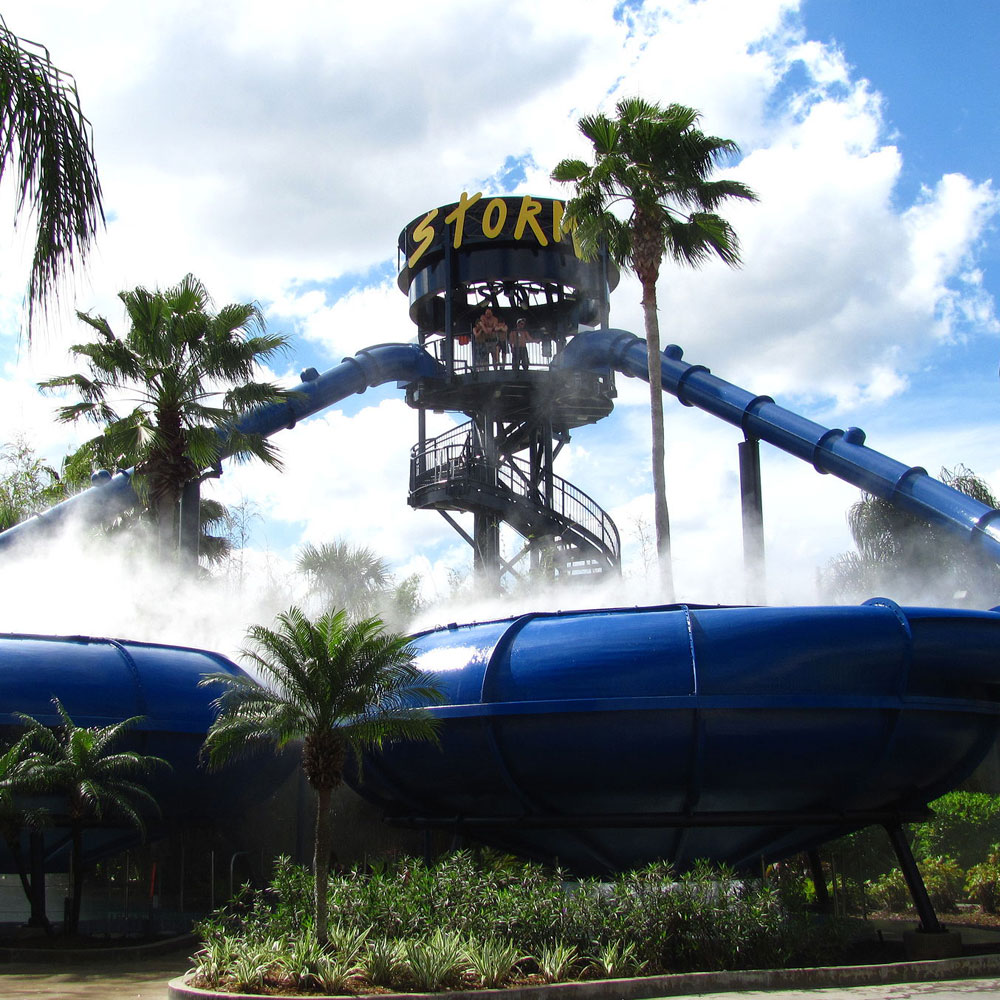 Wet 'n Wild Orlando
Morgan's Inspiration Island in San Antonio, Texas, is a one-of-a-kind water park that ushered in a new era in 2017 by being the first created for people with disabilities. Among other considerations, this tropical-themed water park offers free admission to anyone with disabilities and specially designed wheelchairs to help people enjoy themselves over its 25-acre campus.
Your choices are virtually endless when it comes to water parks. With over a thousand to choose from in the US, your next water park adventure is sure to be the high-water mark of your summer travels!
Up Next:
Amazing Aquatic Adventures
Share these firsts with friends and family so they're not so wet behind the ears about water park history.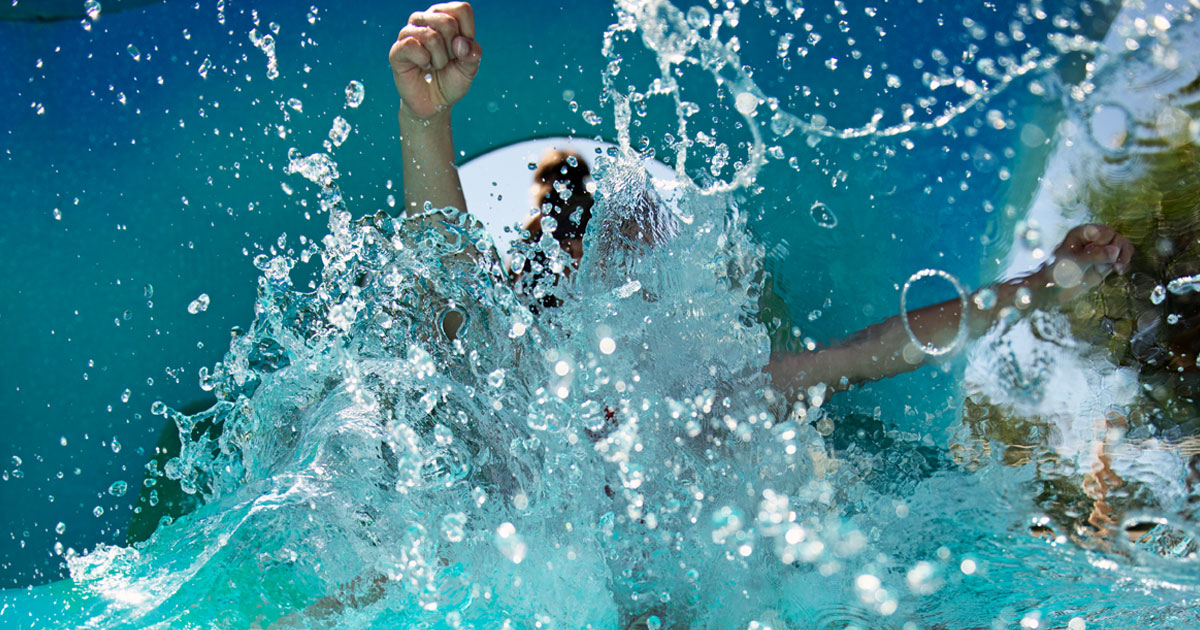 Posted in August 2018 on May 11, 2018