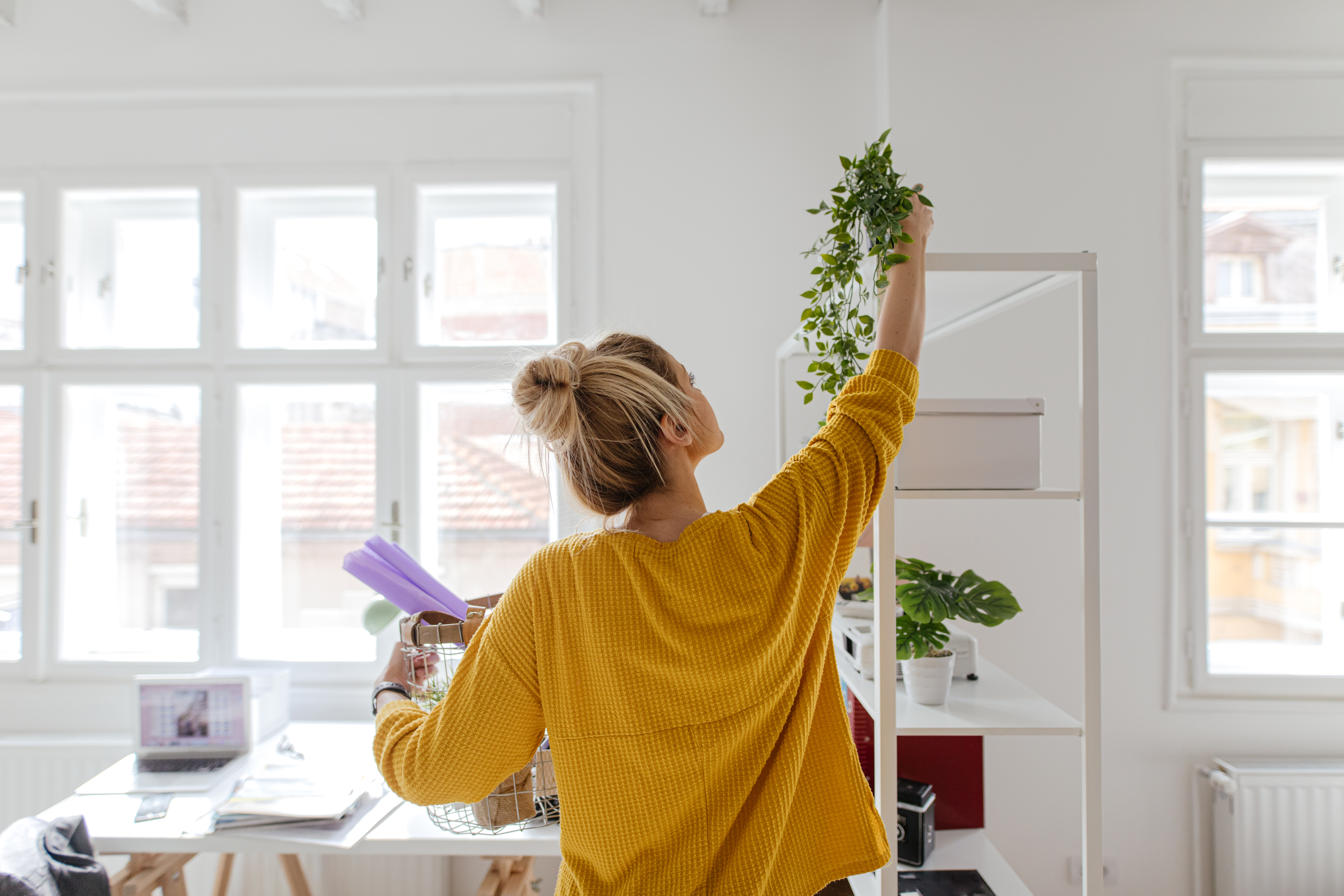 A Simple Life
An Orderly Office
L ast year completely shifted everything we once knew about working. With most of America still working from home, having a home office has become just as (if not more) essential as a second bathroom and an updated kitchen.

But just because you have an office doesn't mean it's set up for optimal productivity. The tips below can help you create a room that feeds your focus.
Clean Sweep
If your office saw more action in 2020 than it had in a while, chances are it's also messier than it was this time last year. Start by going through desk drawers, filing cabinets, and folders for papers and other items you no longer need. Separate these into piles based on what you should shred, recycle, or file away. Once you've determined what to keep, create color-coded folders based on categories like work, insurance documents, and kids' school forms. Lastly, create a command station (which can be a designated cabinet or an entire set of drawers) that holds your most important folders. You can also consider purchasing a fireproof box for things like Social Security cards and birth certificates.



Comfort (but Not Too Much)
You want your work environment to be relaxing, but not so relaxing that it puts you to sleep. Your desk chair should provide enough back support that you aren't tempted to slouch, but it also shouldn't feel like a La-Z-Boy recliner. If your current chair is uncomfortable and you don't want to splurge for a new one, consider investing in a lumbar support pillow or seat cushion instead. You can also create a more comfortable spot for your feet by installing an underdesk foot hammock. Things like candles (or, alternatively, a wax warmer), plants, and an adjustable overhead lamp can help create a calming environment primed for work.

Color
Whether or not you believe in color theory, there is something to be said for the way your mood can change depending on the colors you surround yourself with. Red might be your favorite color, but it won't necessarily contribute to your productivity. Shades of blue are great for stimulating the mind and increasing focus. Yellow is often used in creative spaces to arouse the imagination and improve mood. And, as cliché as it may sound, green is great for those working in the financial services industry or for people who want feel more confident and self-assured.



Complete the Look
The most important thing to remember is that your office space is yours. Don't be afraid to add personal touches here and there, so long as you don't mind them making an appearance on a Zoom call. For example, if you enjoy fresh flowers or plants, make sure to always keep some on your desk. Websites like The Sill and Bloomscape offer a huge variety of plants and flowers for purchase. A picture of your pet, family, or friends can also help remind you what you're working so hard for. You should be surrounded only by what you enjoy and none of what you don't.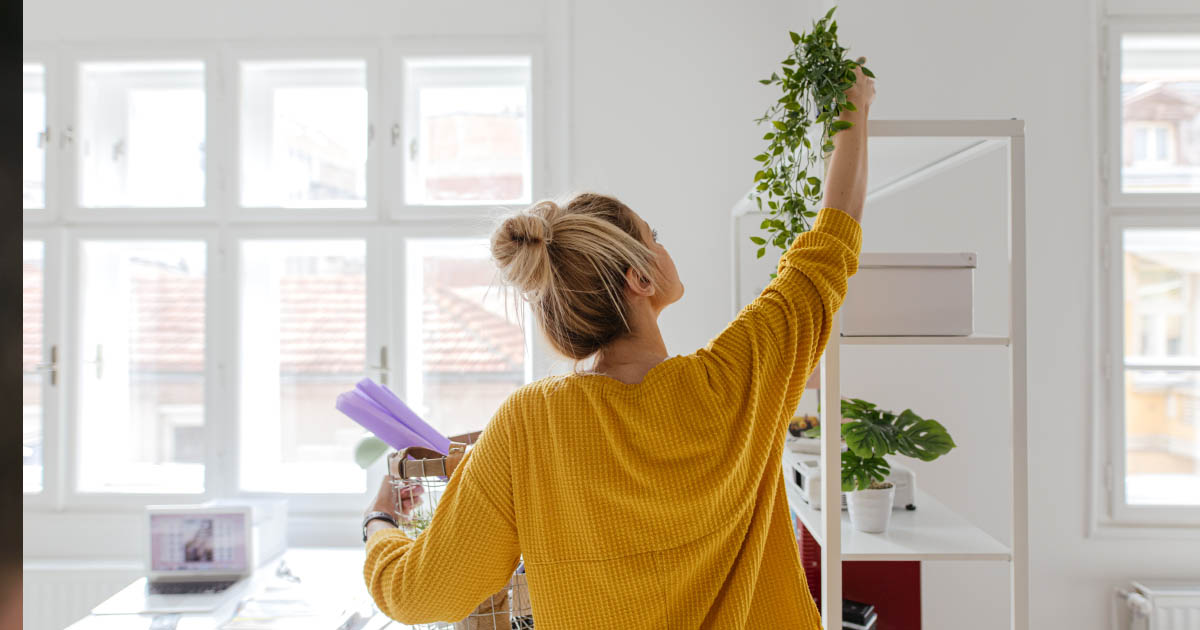 Posted in January 2021 on Oct 28, 2020