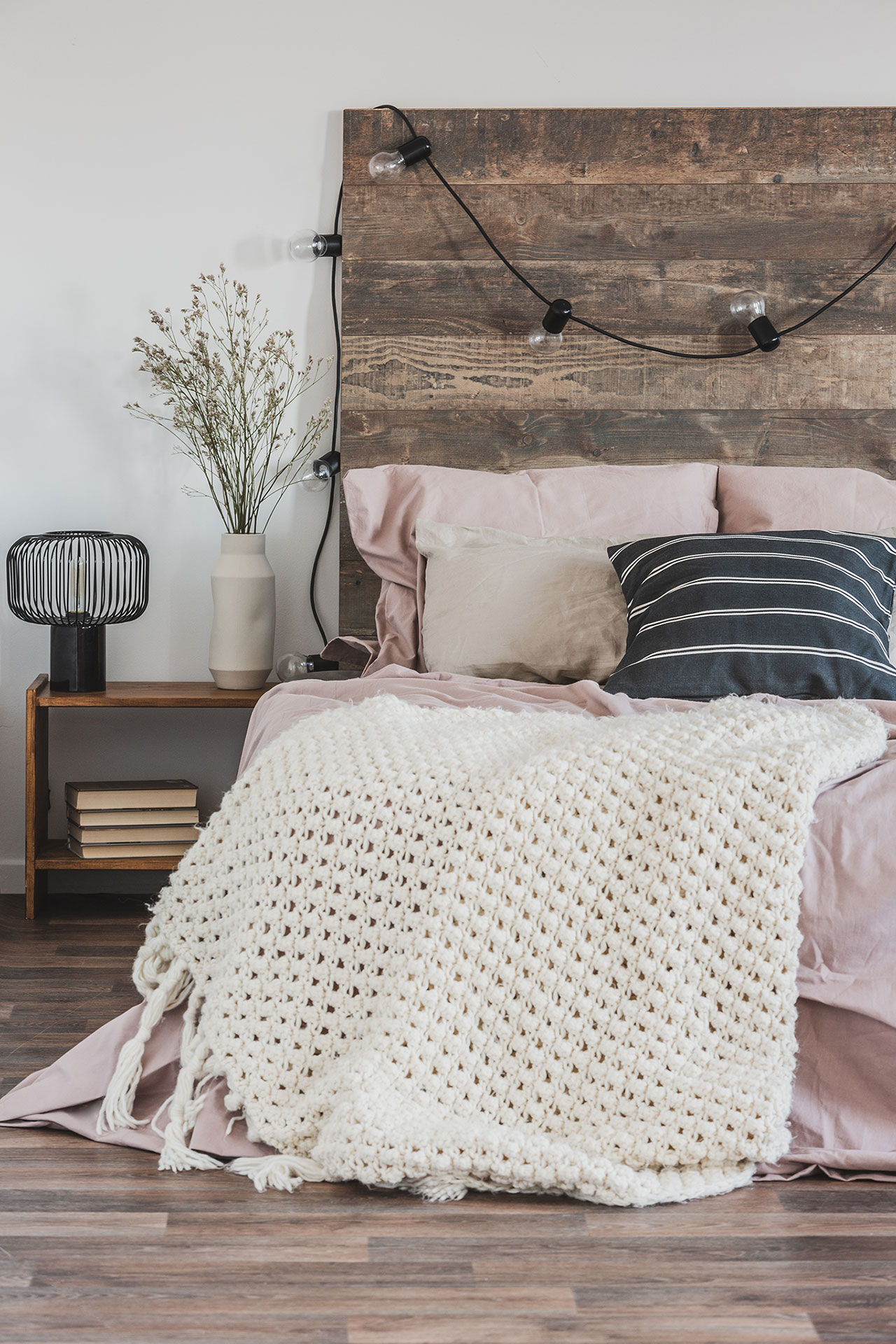 Sleep on It
A Cozy Oasis
With daylight saving time quickly approaching, it's time to consider everything about your sleeping situation. Is the lighting too harsh? Has the throw blanket on your bed lost its fluff? There are elements you can add or adjust that will result in an idyllic atmosphere for the months ahead.
Lighting:
If you're finally tired of the overhead ceiling light ruining the ambience of your room, this is the nudge you need to invest in softer lighting options. Wall sconces—the kind you'd find in a hotel installed on either side of the bed—are great options because they typically come with adjustable arms, are ideal for reading late at night, and are accessible to turn on and off without leaving your bed. A general tip is to offset brighter lighting you'd want during the day with low-light bedside lamps you can switch to at night.

Colors:
Similarly to lighting, avoid jarring colors in your room that can create a chaotic feeling. Bright, saturated colors are fine as accents (think an accent wall, a throw pillow, or artwork), but for an overall look, choose a neutral palette or darker hues.

Accessories:
Consider how many hours a day you spend in your bedroom: between sleeping, relaxing, and maybe even working, that number quickly adds up. Make it a place that truly embodies peace and quiet. When in doubt, add pillows. This gives your bed that plush look that is often sought after for a luxurious and cozy space. Candles will do wonders for adding a sense of warmth to the room (and are a key element of hygge as well). Choose a scent such as lavender, jasmine, bergamot, or vanilla to take the relaxation level up a notch. Lastly, decorate with vintage or antique accessories to give your space that lived-in, refined feel.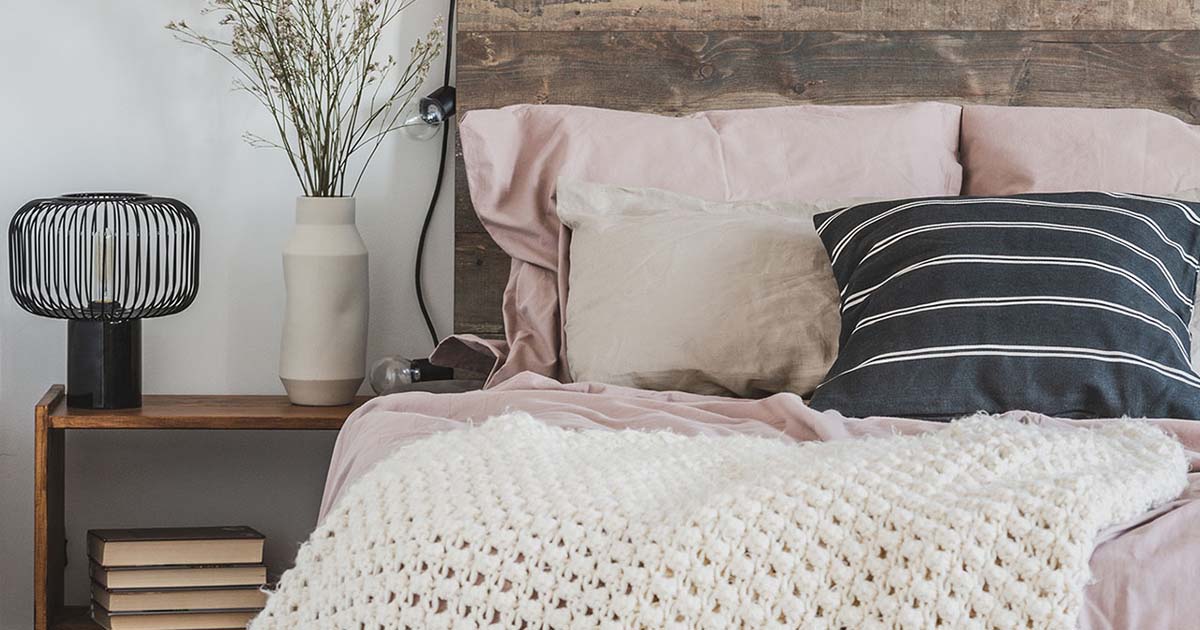 Posted in October 2020 on Aug 02, 2020