Watch this video to learn how Candy Canes are made!
The holidays are here! For many, the season ushers in warm, joyous feelings of happy memories, family, and nostalgia for simpler times.

One Denver-based candy manufacturer, Hammond's Candies, is a rare company that embodies these traits to a T—not only with its treats, which are enjoyed across the world, but also for the values it represents.

Having been in business for nearly a century, Hammond's is the oldest handmade candy company in America and is loved by millions because of its insistence on staying true to its founder's motto: "Nothing is more important than quality."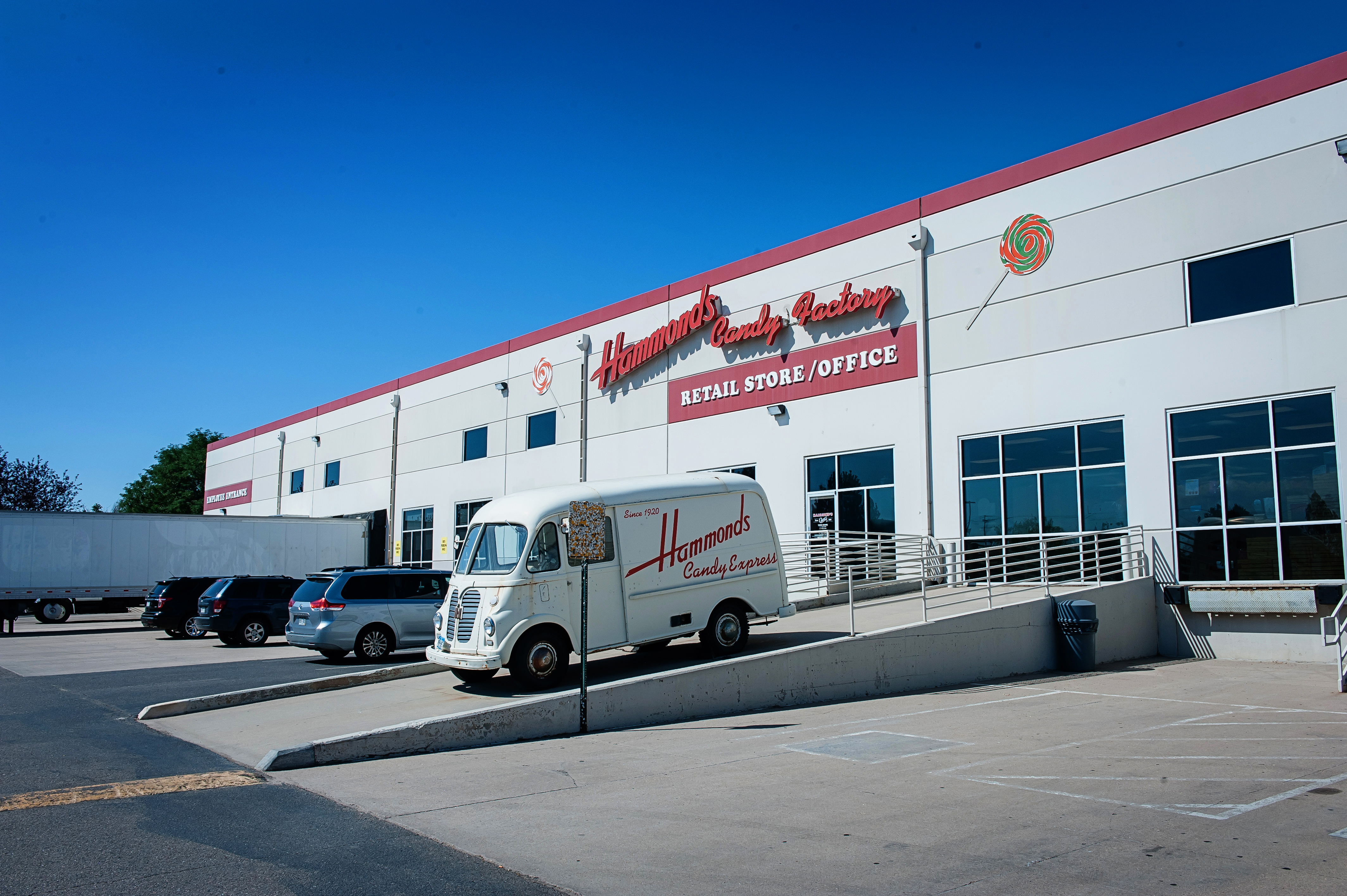 THE SWEET LIFE

Carl Hammond spent several of his formative years as a candy-making apprentice. After serving in the army in World War I, he returned home to learn about the candy-making process for a few more years before branching out to open his own candy company in 1920. The business thrived by offering handmade confections like his first candy, a coconut-covered chocolate called Carl's Honey Ko Kos, and Mitchell Sweets, a caramel-covered marshmallow named after a friend who sold his homemade recipe to Hammond in the 1930s. Mitchell Sweets are still the most popular Hammond's treats to this day.

For several decades, the business continued to grow through three generations of Hammond family leadership. The family sold the business in 1999 to a group of experts in the candy industry, who expanded the company's offerings by opening its doors for tours and starting a Candy Cane Festival, its most popular annual event, which brings in 10,000 people the first week of every December. They also moved the business to its current 36,000-square-foot facility.

"Carl Hammond had a vision of creating the best candy store in all of Colorado. That vision was achieved by hard work and dedication to the business and his customers," says Andrew Schuman, who purchased Hammond's Candies in 2007 and serves as its president and CEO. "He ended up passing the legacy of candy making to not only his son but to his granddaughter's husband, Emery Dorsey, who still works for us today in product development."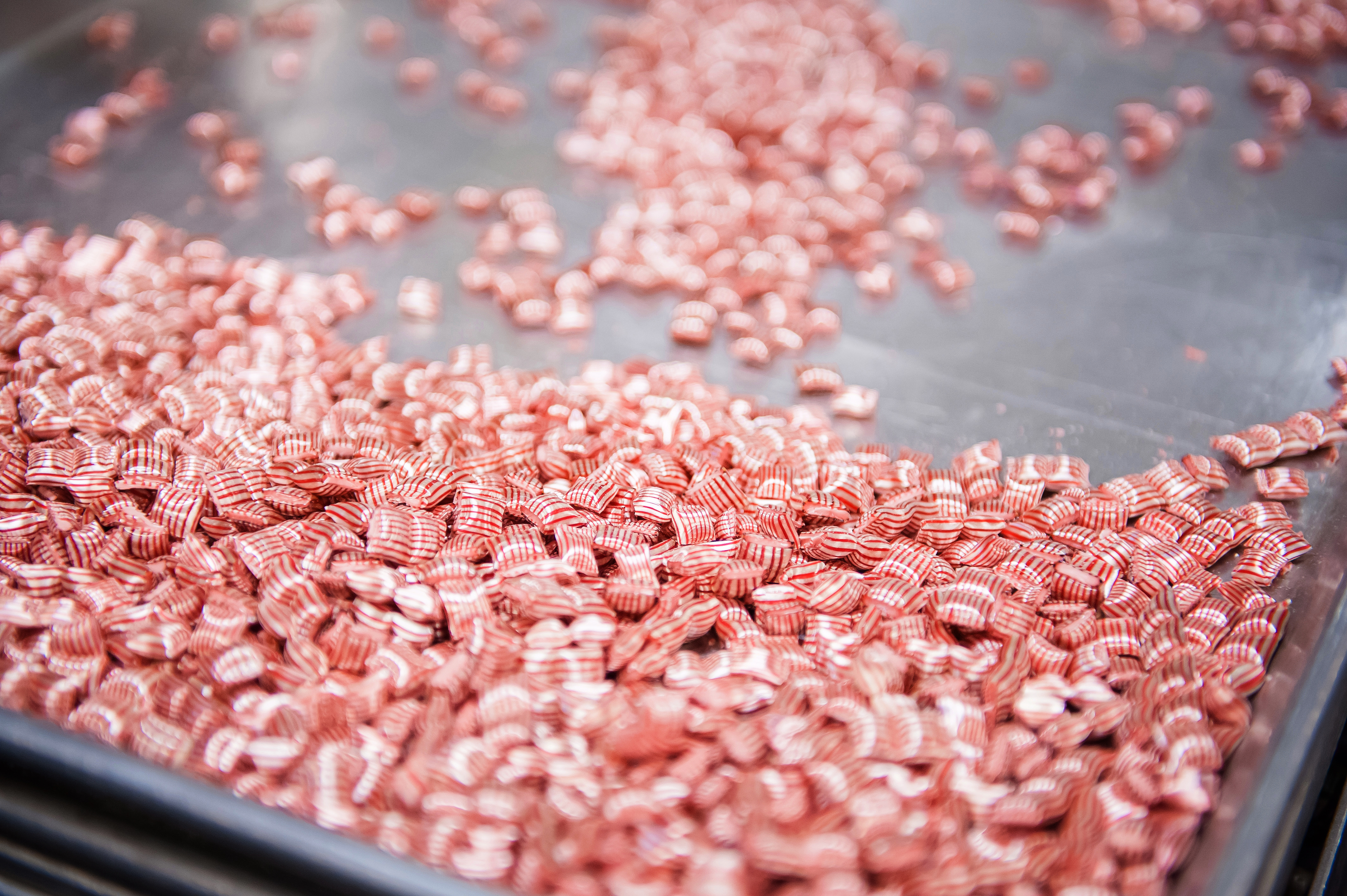 A CANE-DO ATTITUDE

Today, Hammond's makes 10,000 candy canes a day, using 2,500 pounds of sugar to do so. Some of the company's popular treats include its five-pound lollipops (not a misprint) and its ribbon candy, the latter of which is still shaped on a machine from the 1800s. But it's during the holiday season when Hammond's really shines. It's the biggest producer of handmade candy canes in the US, making millions per year in twenty-five delicious flavors—so if you've ever enjoyed a candy cane, there's a good chance it was made by Hammond's. Not surprisingly, the holidays are also the company's busiest time of year, with 70 percent of its business happening from late August through mid-November in anticipation of the season. Candy canes alone account for approximately half of Hammond's sales.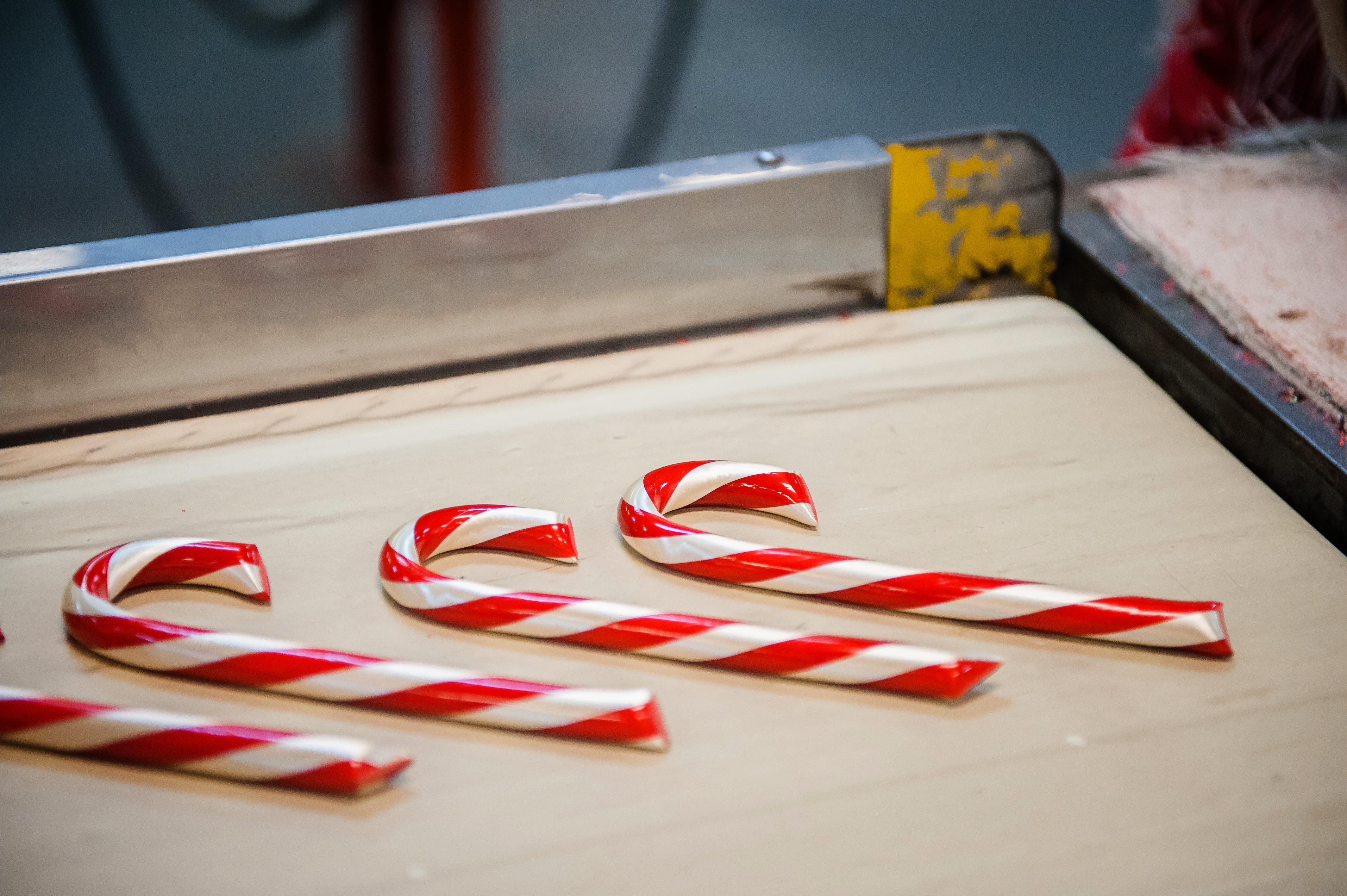 Schuman says that Hammond's products—which can be bought at the company's factory store, through its website, and at stores like Target, Nordstrom, Macy's, and hundreds of independent mom-and-pop retailers around the country—stand out from the crowd because of where and how they are produced. "While many candy companies have gone offshore to have their products made, we made a commitment to continue manufacturing our products in the United States," he says. "Most important, we're still a handmade candy company: we still make each batch by hand, pull candy canes by hand, crook them by hand, and pack them by hand. That is something that makes us special and makes the consumer realize that every single piece of candy we make, like a snowflake, is different from the next."
This personalization of the product—and the artistic skill it takes to make each one—not only is appealing to customers but also is one of the best parts of the job, according to Hammond's production manager Kammy Stucker. "Between the nostalgia of it, the art side of it, and being able to create something, I love being here," she states. "When you look at a batch of sugar water and corn syrup in a copper kettle, it basically looks like nothing. To see what we can make from that, the possibilities are endless. Between the flavors and the colors and the things we can create, it keeps me going every day."

Can you find Santa hidden in these candies?
If you want to experience this magic up close and personal, a trip to the Hammond's factory tour in Denver is a must. Over 100,000 people take this free tour each year to watch Hammond's candies come to life. "When they see it being made, everybody's eyes light up!" gushes Stucker.

After the tour, stop by the Hammond's factory store, which will quite literally make you feel like a kid in a candy store. Wall-to-wall offerings include endless arrays of candy canes and lollipops, of course, but also other hard and soft candies, chocolate bars, peanut brittle, flavored marshmallows and caramels, lollipops, and even flavored stirring sticks—all handmade and hand-packaged right on the premises.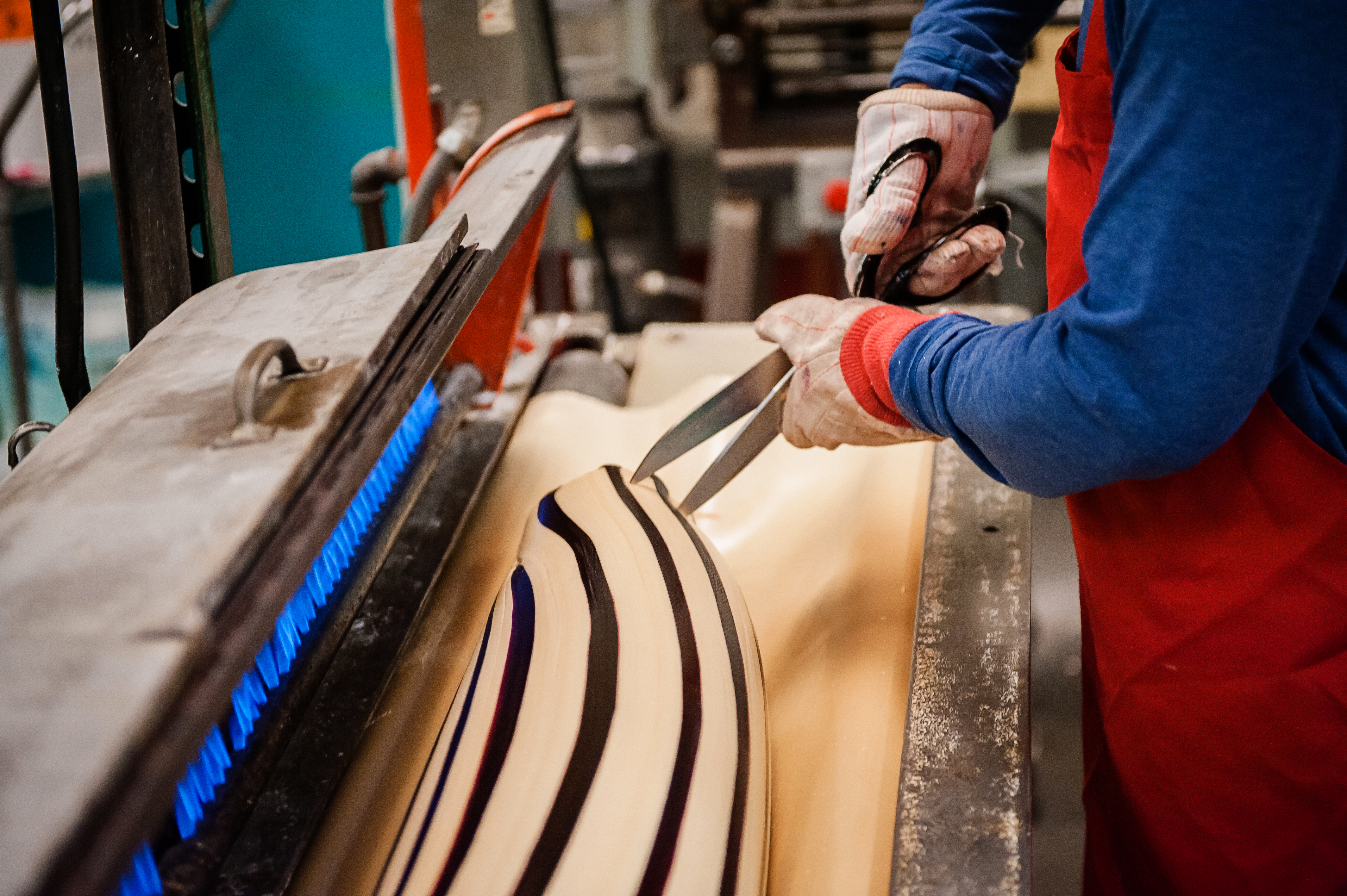 FAMILY FIRST

In the end, everything goes back to tradition and family—which have been the cornerstone of this candy company since 1920. It's in the name, of course, so every time you see it on a wrapper of a mouthwatering Hammond's candy, you're reminded that what you're eating is unique—a confectionary, seemingly made just for you, but produced the same way it has been for a century. You are as filled with nostalgia as you are with taste—an especially wonderful feeling during the holidays.

The company's longevity and tradition extend to the Hammond's employees as well, many of whom have been with the company for ten, twenty, or even thirty years. (Time is of the essence in another way, too: employees must train for at least two years before they can make candy the company sells.) This cultivates a strong sense of togetherness as part of the Hammond's Candies family—and ultimately contributes to its success, says Stucker: "The people here are like family to me. Just knowing that we're one of the last few companies in the country doing this makes us take a lot of pride in what we do. We continue to thrive, and it's exciting. We're doing something right."