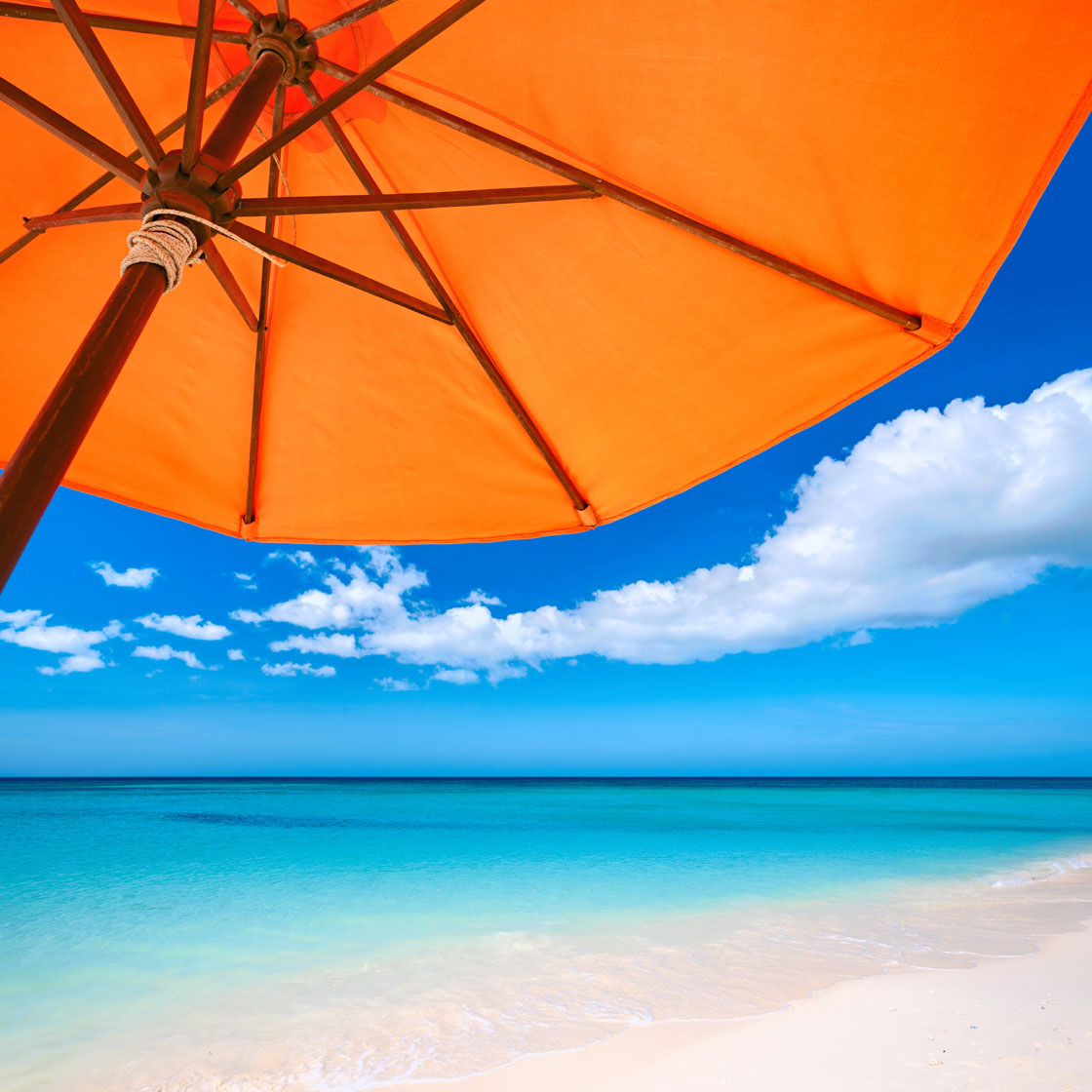 Here Comes the Sun
Summer is all about fun in the sun—spending quality time with friends and family, sprucing up the exterior of your home, and playing with your pets. No matter where you live, these months are ones to savor. But, along with the warm sunshine and carefree days, summer brings its fair share of strong rays and crawly critters. Use these tips to enjoy your time in the heat without worrying about harmful effects on your skin, your food, your lawn, or your pets.
Whether or not the summer is a record-breaker temperature-wise, as the Earth shifts closer to the sun, it's important to pay closer attention to your skin. The stronger ultraviolet rays can harm your skin a lot faster than usual, so take heed with these tips and tricks.
Outdoor decor is brighter and the flowers are in bloom, but how's your lawn looking? The first thing people notice when pulling up to your home is the exterior, and your lawn is a large part of that. Make a good impression up and down the block by getting your lawn in tip-top shape.
While your safety is number one, don't forget about your four-legged friends. We may be able to handle hundred-degree days, but our smaller companions are more susceptible to the hidden dangers summer can present.
Backyard barbecues and picnics are a summer staple. After all, who doesn't love grilled corn on the cob, pasta salad, and hot dogs? Amidst the fun, food safety tends to fall by the wayside. Don't let the heat get the best of your table spread—use these suggestions to keep your food fresh.
Up Next:
Say Yes to the SPF
There are enough summer safety tips to go around—share the wealth with family and friends.