Laura Hodges is a Baltimore-based interior designer whose worldwide travels and passion for design from an early age have given her a keen eye, making her projects truly tailored to the client. Hodges discusses her signature aesthetic, the importance of practicing sustainability, and what has impacted her work the most.
If you like how Laura Hodges approaches interior design in this article, keep scrolling for ways to incorporate her style into your own home!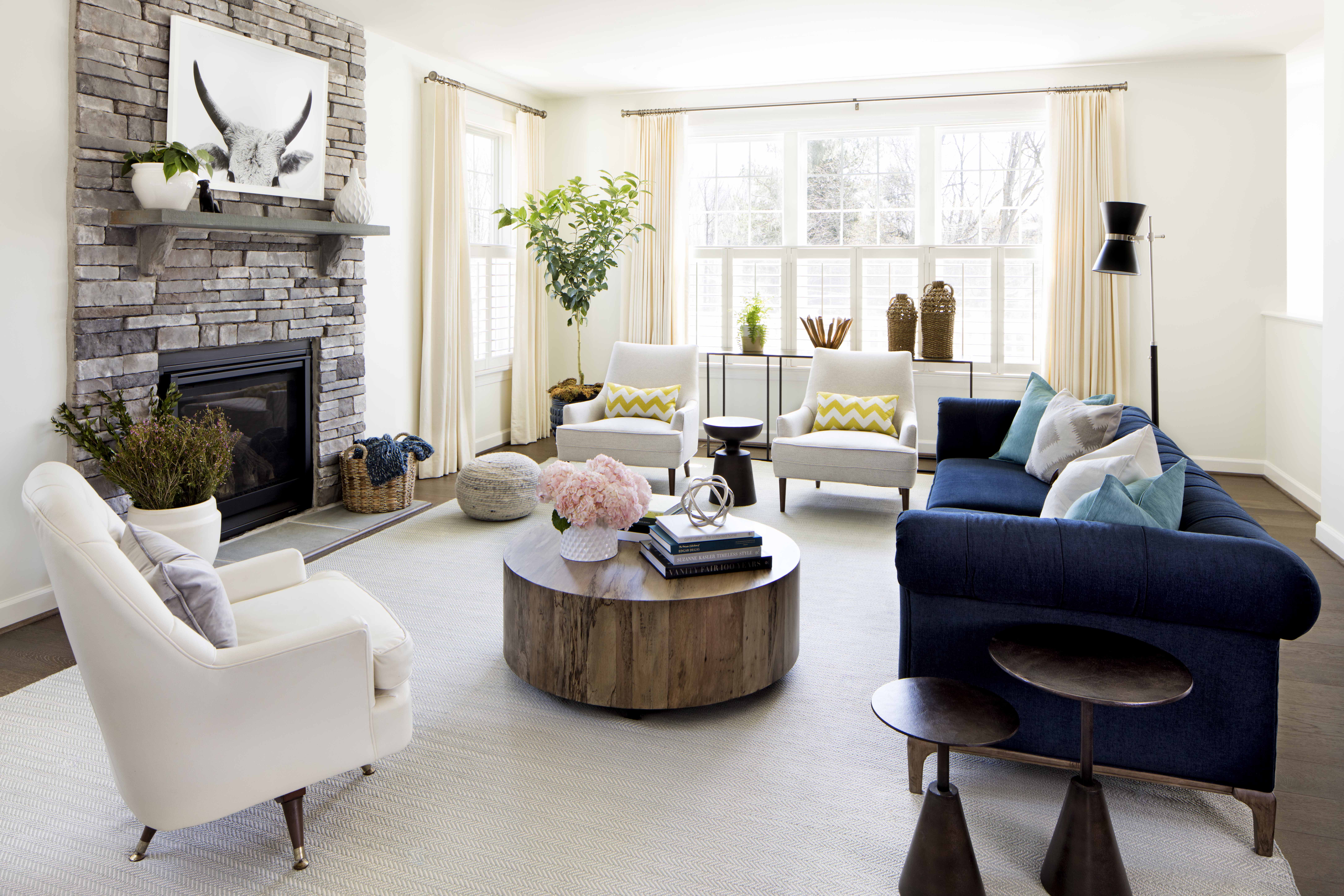 Where does your love for design stem from, and how did you break into the business?
My family traveled a lot when I was growing up, so I was exposed to many styles of architecture and design, which expanded as I began traveling on my own as a young adult. I earned my interior design degree from the New York School of Interior Design and worked with distinguished designers such as Jamie Drake and Thomas Jayne after graduating, before starting my own firm in 2016.
You define your aesthetic as clean and classic. How do you incorporate this aesthetic into your various projects?
As much as I love seeing new trends and design styles, I always take my cues from classical architecture and design. I lean more toward a modern take on traditional shapes with an emphasis on contrast and form.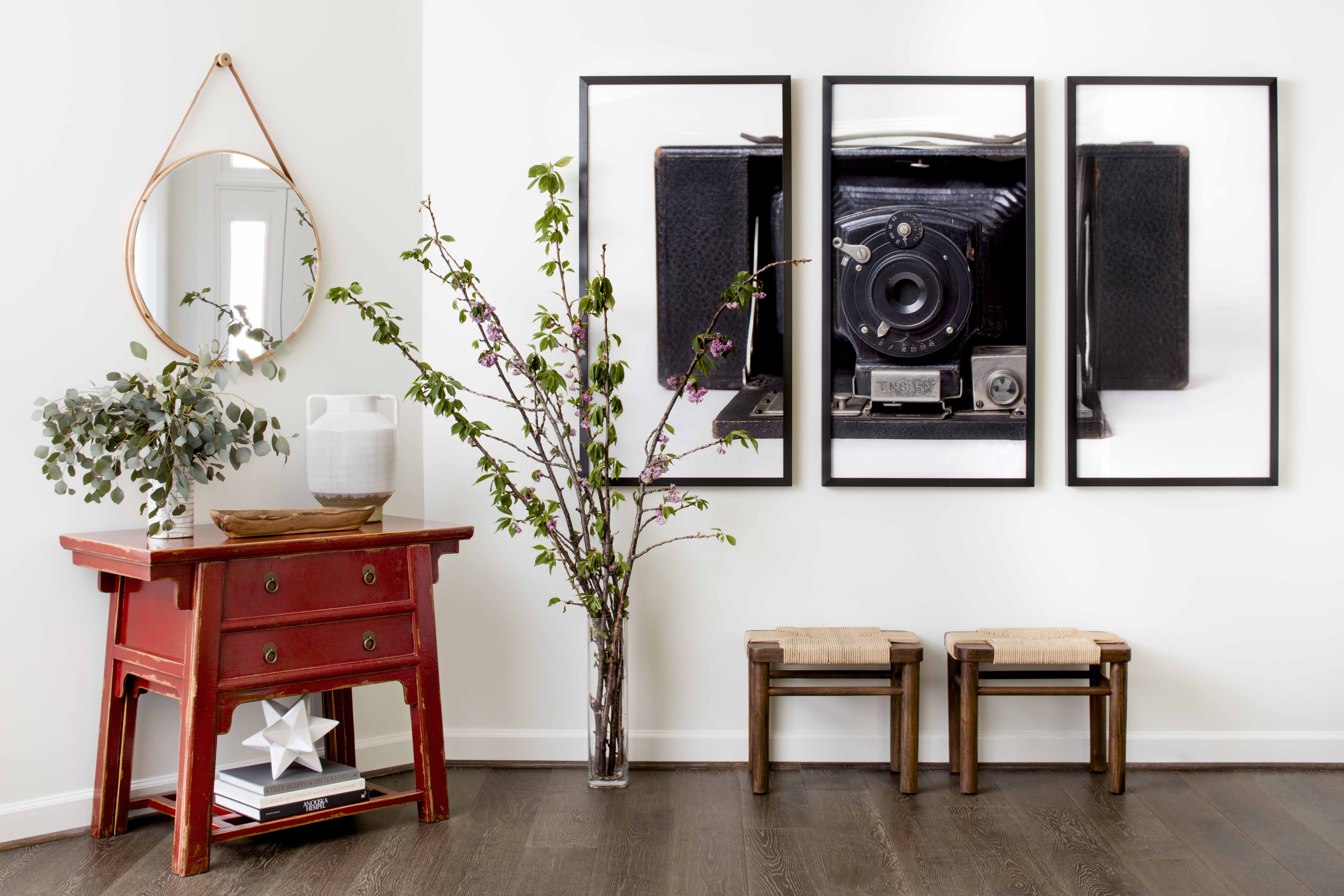 What is your process like as you approach each project?
I always start with an in-depth discussion with my clients to find out not only their practical and functional needs for the space but also how they want to feel in their home and what would bring them joy and a sense of calm. From there, I look to their art collection (if they have one), travels, and interests, as well as my own intuitive take on their design style, to find inspiration for their project.
Where do you find the balance between functionality and style?
Luckily, we're in an age when style and functionality do not need to be mutually exclusive anymore. We have access to so many beautiful fabrics and materials that are specifically designed to last. The primary function always comes first, but we consider both at the same time and happily have to make few compromises.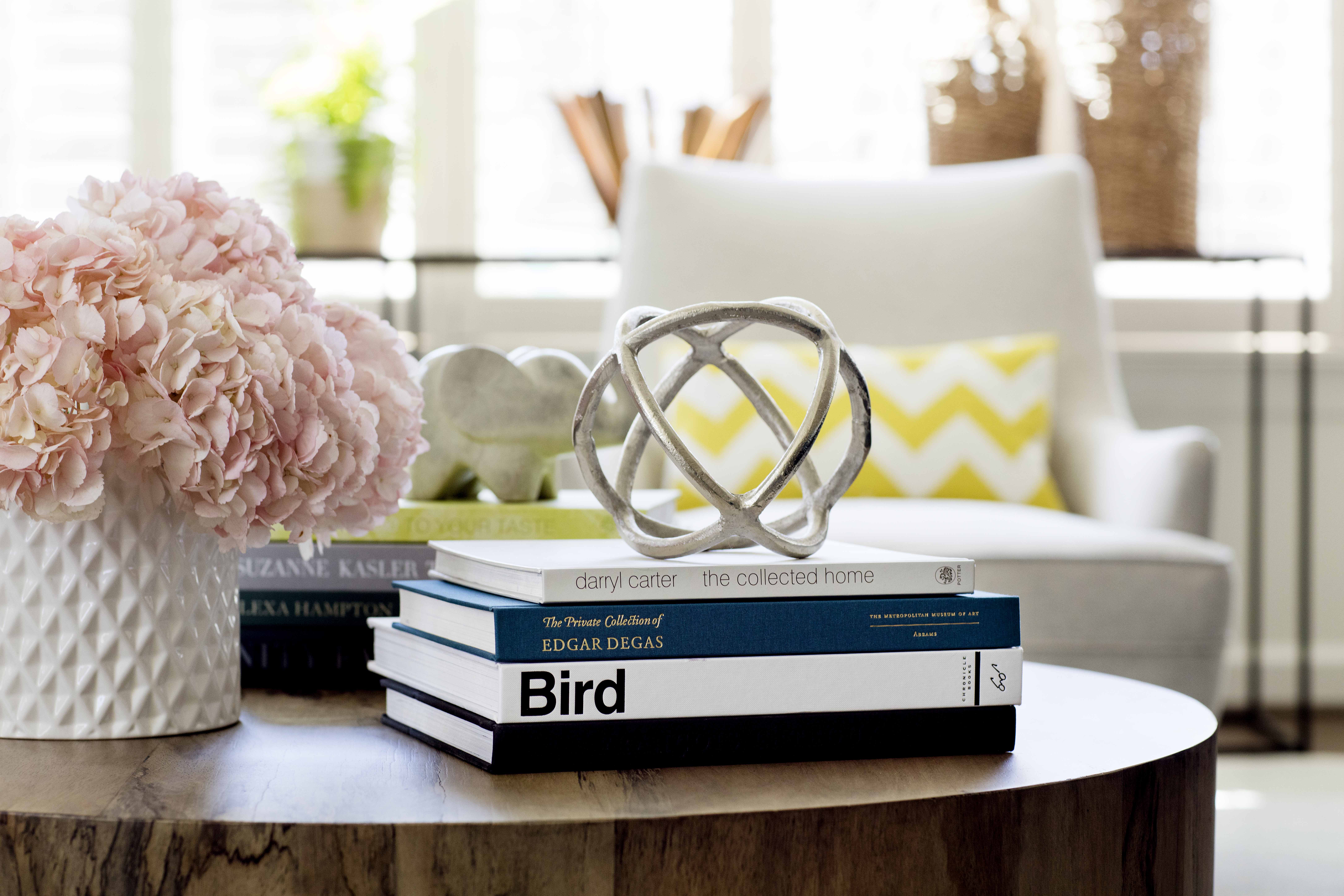 You've traveled to many places in your life. How have your travels impacted your work?
I absolutely love traveling and never want to regret not having made the effort to visit historically significant or naturally beautiful places. My travels inform me every day—whether it's the colors, culture, and style of another country or simply understanding how historically important architecture feels in person. I grew up traveling to France and England with my family, which formed my love for classical architecture. I later traveled to countries like Peru, Thailand, and Morocco, and they really opened my eyes to more extensive design styles and cultural influences.
You recently opened your own boutique home-decor shop, Domain. How did that come to be?
It's been a longtime dream of mine to have my own home-decor shop. My husband and I had the opportunity to purchase a property in the historic district of Catonsville, Maryland, in 2017, and we were excited to explore the possibilities.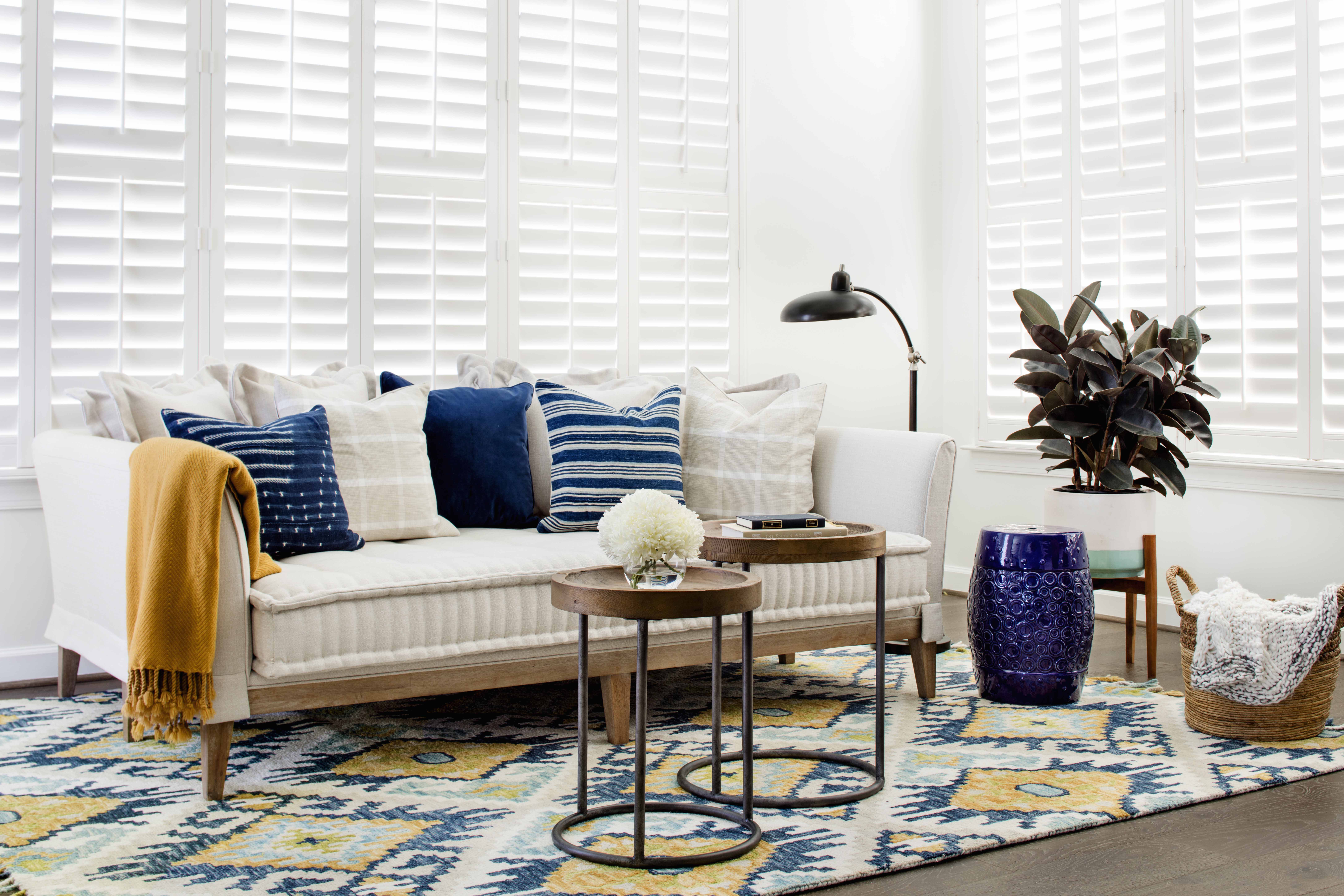 Sustainability is a big part of your mission. How do you go about achieving this?
I always start my sourcing of furniture and fabrics from companies with sustainable manufacturing practices and a commitment to fair trade. We also help our clients find a new home for their unwanted furnishings and commit to donating salvageable building materials from our projects.
Tell us more about the Patapsco residence you designed:
The Patapsco project is in Catonsville, near Patapsco Valley State Park. The park was a big inspiration for the general color scheme and feel of the space. The main living space is very bright and airy, with beautiful views of the park, so I used a very light ivory color on the walls to draw focus to the view. This property was the model home of a newly built neighborhood, so it was important to bring a sense of character to the home and inject the clients' personality as much as possible. I pulled the color palette from the breakfast room rug, which was one of the first design choices I made. Once the color palette was established, I chose modern sculptural pieces that would have a significant presence in this open space. Creating more intimate gathering areas that felt more welcoming was important to me.
The clients have a very fun and quirky sense of style that I loved incorporating into the design. They love birds and other animals, so the palette for the fabrics and rugs is upbeat and colorful with a sense of humor. I wanted each element to feel as personalized as possible.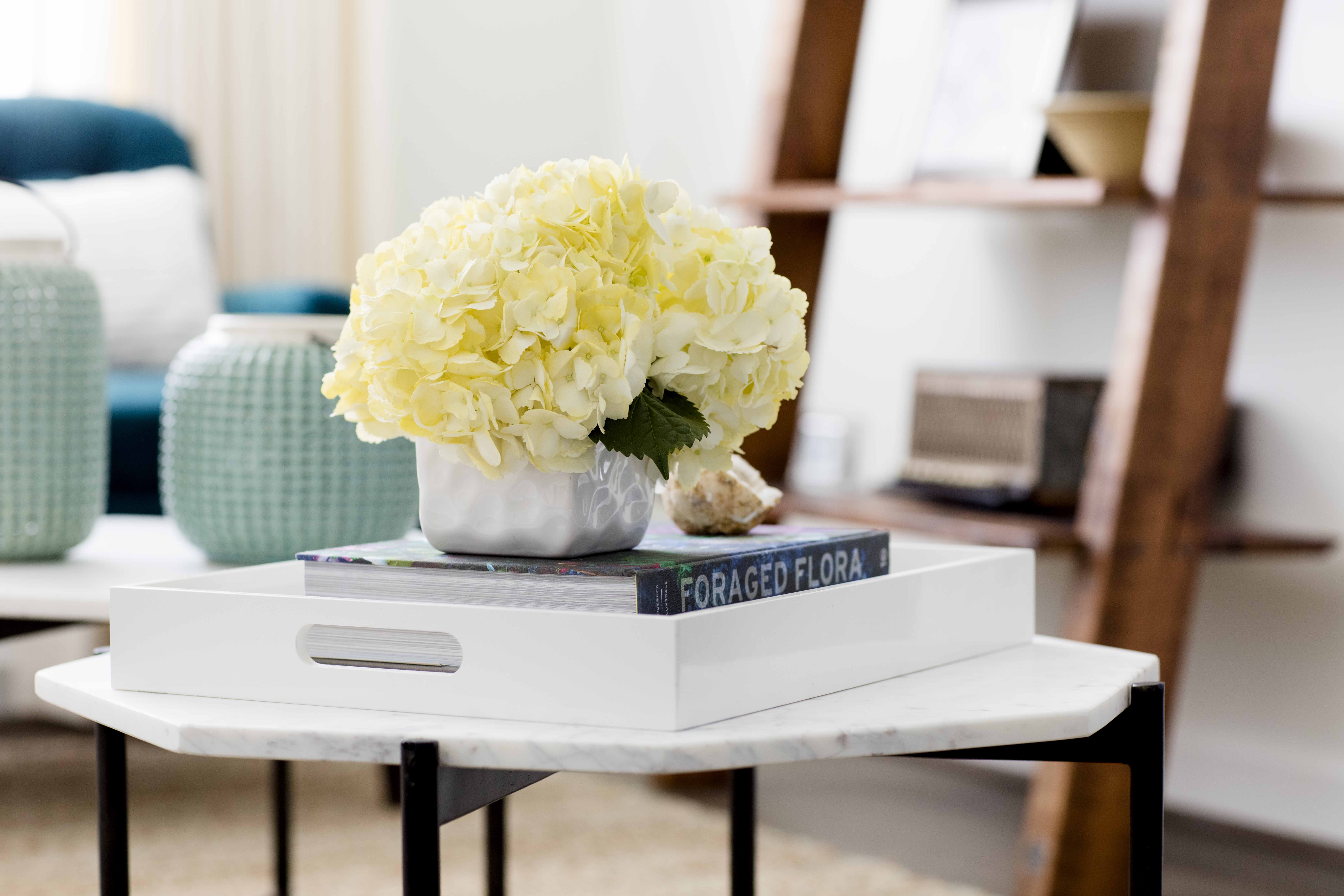 Describe your favorite design elements in this project:
The red cabinet with the round wood mirror in the entry is one of my favorite parts about this project. The vignette feels so striking yet inviting when you enter the home, and it instantly gives you a sense of the homeowners' taste.
The breakfast room is a warm and bright space off the kitchen that originally was of little use to the homeowners. I brought in an oversized daybed full of comfortable plush pillows and nesting tables, as well as a colorful rug, to create a cozy reading nook that's now one of their favorite places in the home.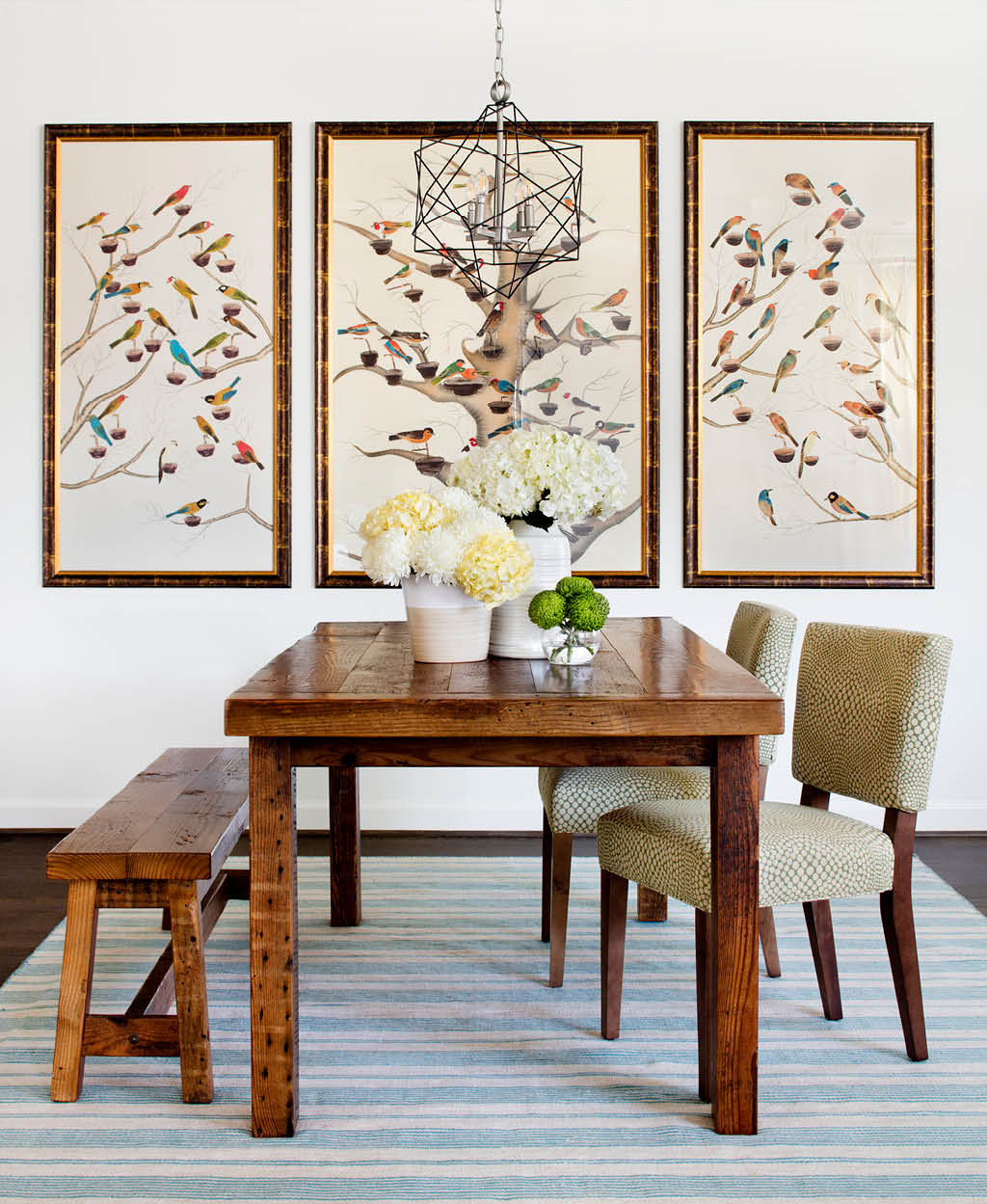 As an homage to their love of birds, the dining room has an oversized art installation of watercolor paintings on silk that makes a dramatic statement in this open-concept space. Sitting in front of these paintings are a beautiful, handmade dining table and bench from a local woodworker.
In the family room, the navy Chesterfield sofa anchors the large space, defining the room and creating more intimacy. A round wood coffee table brings in more natural textures and visual interest. The black-and-white photograph above the mantel and brightly colored chartreuse chevron lumbar pillows are perfect examples of their quirky style.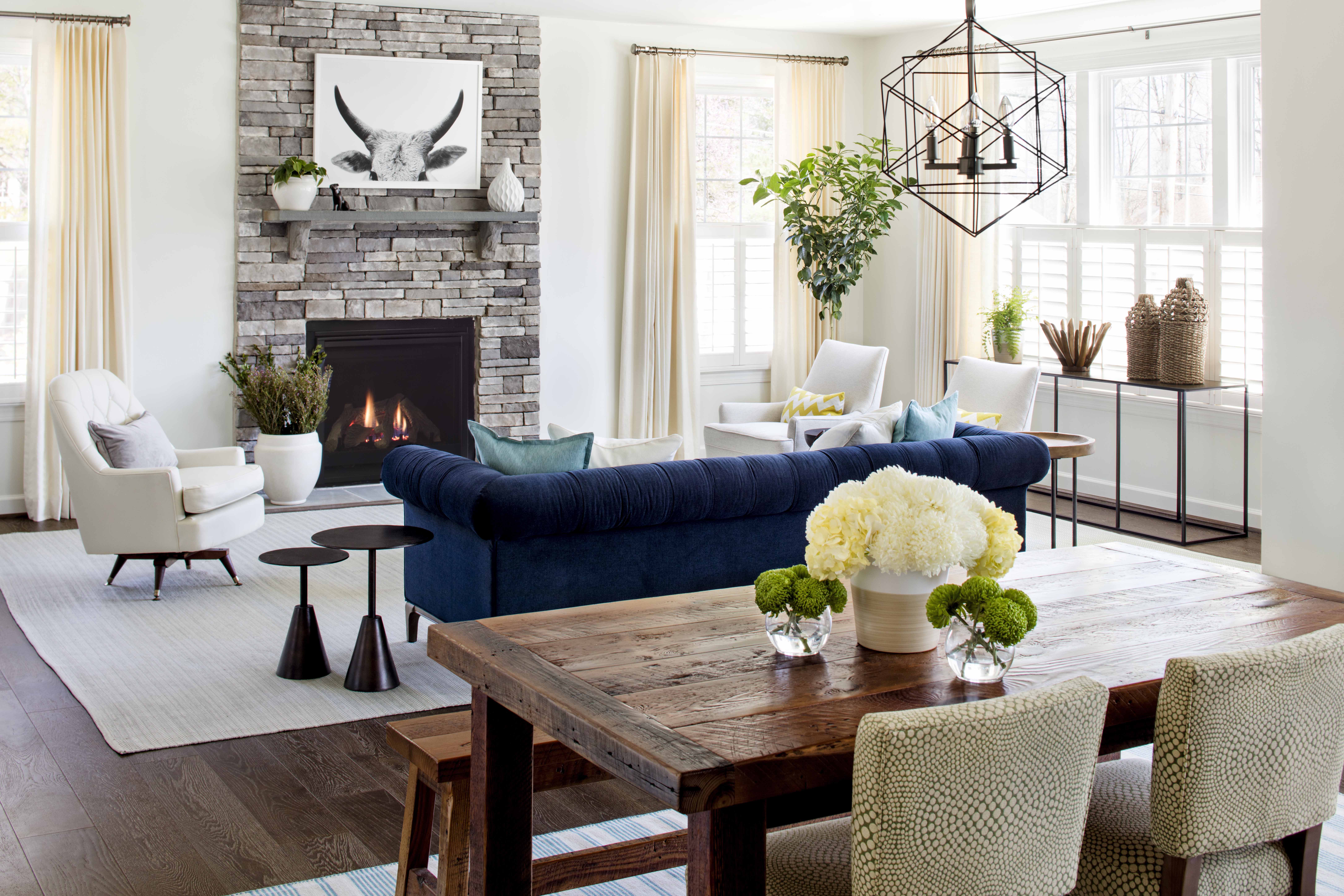 What is your favorite part about designing a space?
My favorite part is creating a space that is beautiful and functional but still speaks to my clients' aesthetics and makes them feel good in their own home.
For more info, visit laurahodgesstudio.com
Do you love this project from Laura Hodges? Incorporate similar design aspects into your home by following these tips:
Share this elegant design feature (with tips for your own home!) on social media.
Up Next:
Grow a Better Garden