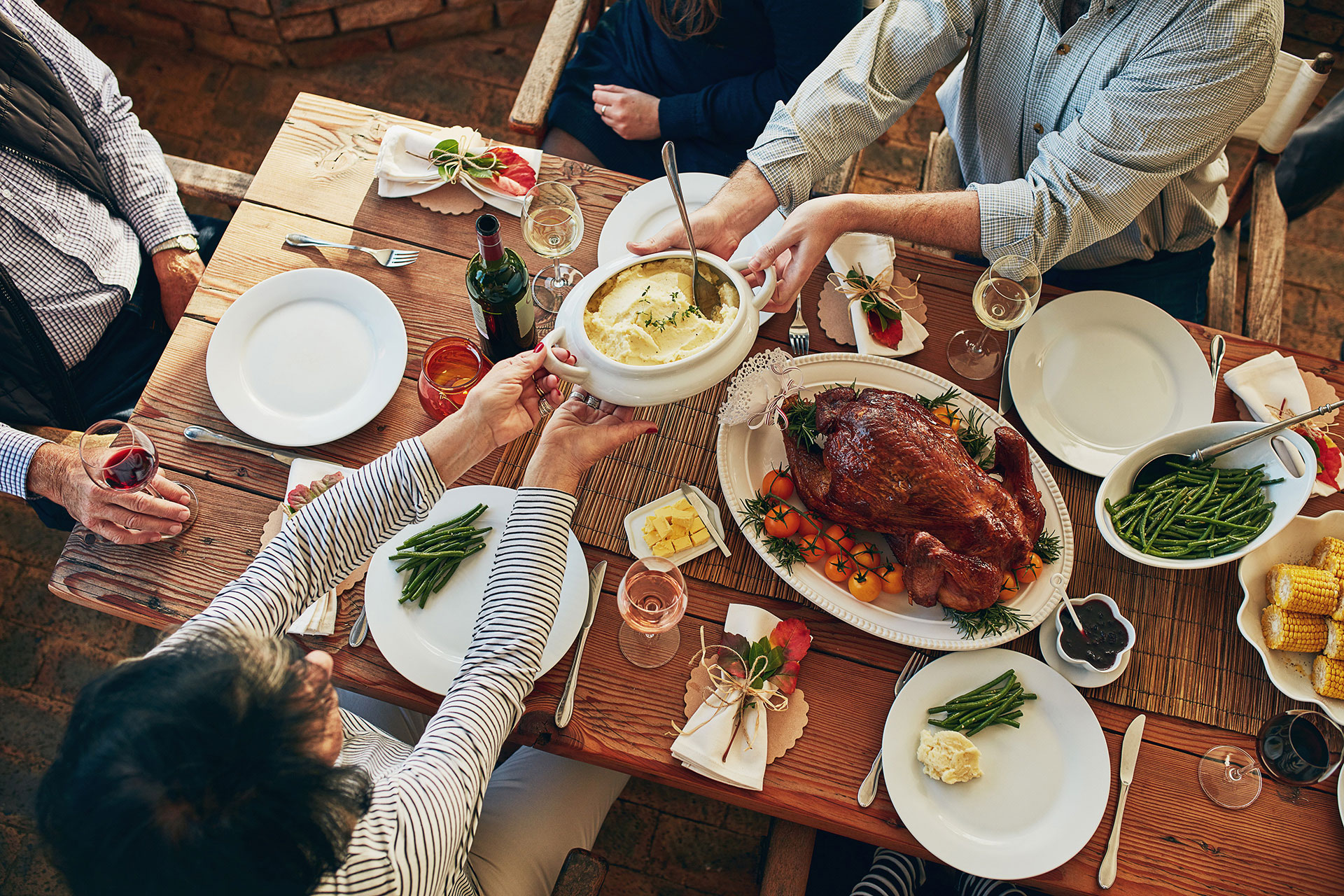 A Table Full of Thanks
There are many things to be thankful for this time of year, but one we can always count on is the opportunity to gather around the table with loved ones for a delicious dinner. No matter how the events of 2020 have affected your Thanksgiving plans, you can still enjoy an amazing meal that pleases everyone—even if the crowd is smaller.
Hearty greens, seasoned corn bread, and a light and fruity vinaigrette make this salad the perfect addition to your lineup of Thanksgiving sides.
Looking for a healthier alternative to traditional stuffing that feels just as indulgent? This substitute, made with the nutrient-dense ancient grain farro, is full of seasonal flavors like rosemary, nutmeg, and sage.
This healthier and smaller take on the traditional Thanksgiving turkey won't leave you with heaps of leftovers, and it offers a citrusy twist that's unexpectedly delicious.
No Thanksgiving meal is complete without a little dessert. For something slightly different, try this colorful and fruity crisp with big flavor from the cookbook Whole in One: Complete, Healthy Meals in a Single Pot, Sheet Pan, or Skillet by Ellie Krieger.
Share these recipes for a tasty twist on Thanksgiving dinner with friends and family.
Up Next:
Green Salad with Corn Bread Croutons and Cracked-Cranberry Vinaigrette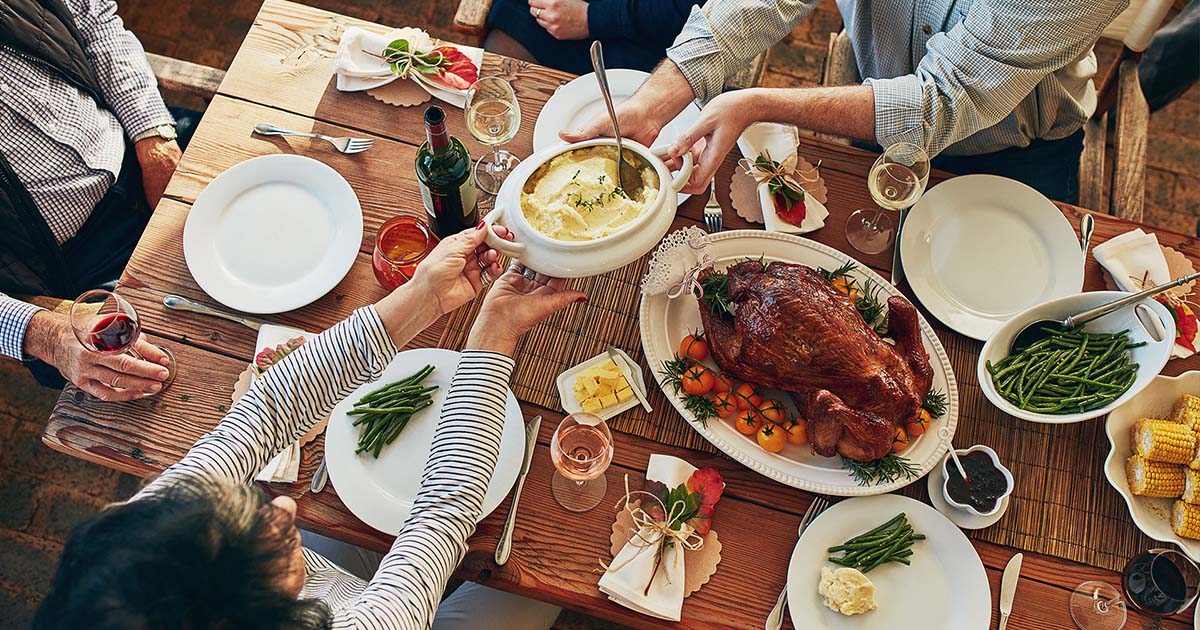 Posted in November 2020 on Sep 08, 2020